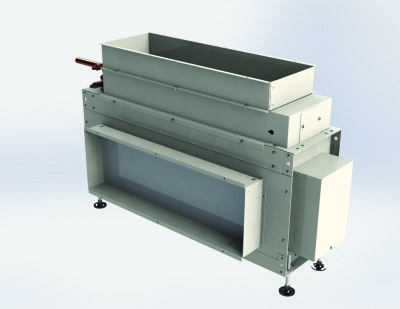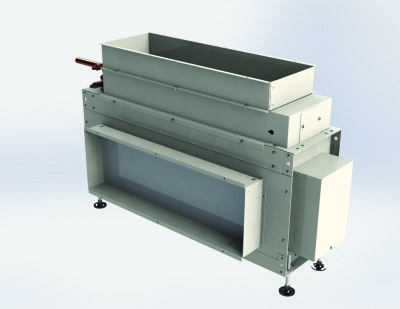 Smith's Fan Convectors has provided its new Caspian Concealed fan convectors to heat the beautiful former home of Sir William Gilbert, the Grim's Dyke Hotel.
The hotel's heating system had seen better days and the owners were keen to invest in efficient heating that would maintain the listed building's aesthetics.
Keypark, the contractor, proposed Smith's Caspian Universal Concealed fan convectors as the best-fit solution.
The Caspian Concealed has been successfully installed in a number of rooms, using its inherent design to conceal the fan convectors beautifully, without compromising the internal fabric of the building, or the fan convection heating.
John Parker, the hotel's general manager, said: "One of the challenges with this listed building is that the windows are very large and can't be double-glazed. The previous style of heating simply didn't cope in really cold weather and with any of our regular events the main door is continually open. The fan convectors respond to this temperature change and cope with the sudden demand easily and effortlessly. "The new boilers and fan convector heating have meant that we no longer have to supplement the heating with additional electrical appliances, which has already made a positive impact on our heating costs. The combination of more efficient, new boilers and using thermostats to control the fan convectors means that we do not have to continually adjust the heating because the temperature around the hotel is always consistent."
Like all Smith's fan convectors, the Caspian Universal Concealed is compatible with all types of wet central heating systems, possessing, as standard, the latest EC motor technology. It also comes with variable speed control and is compatible with other control devices. There are four different main accessories, which can work together in any combination to create the recessed, or concealed heating solution requirements, depending on the project specification. Like the Caspian Universal, this is a versatile heating solution for a variety of applications – suitable for high, low, or ceiling concealed installations; it can even be turned upside down.
For more information, contact Smith's Fan Convectors on: 01245 324900 or visit: www.smiths-env.com