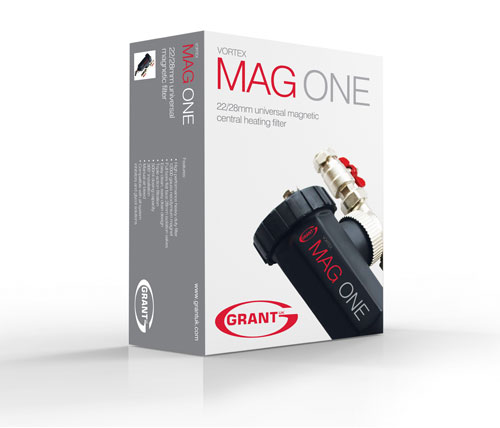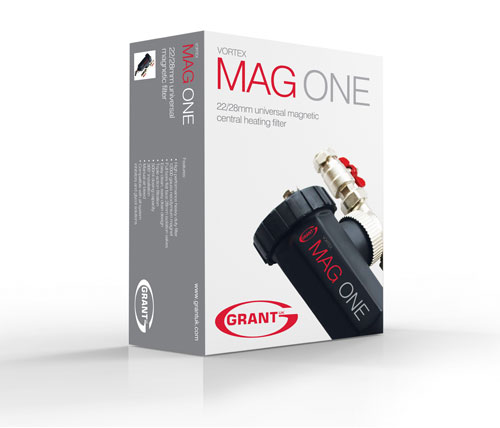 Grant UK, the heating specialist, has upgraded the design and packaging of its installer friendly, universal Mag One Magnetic Filter, which when fitted, provides protection for all types of central heating systems up to 36kW.
With a simple to install, triple action filtration design, the Mag One filters magnetite and non-ferrous debris from central heating systems, using a 12000 gauss neodymium magnet.
Easy to clean and drain, the product is extremely installer friendly. Features include an installation and servicing date wheel, 28mm chrome isolation valves with 22mm reducers, manual air bleed and a 500ml dosing capacity.
For added convenience, the Mag One is supplied with spare sealing washers and O-rings and to provide effective cleaning in central heating systems larger than 36kW, more than one filter can be used in a parallel circuit.
Compatible with all system inhibitors and glycol solutions, the Mag One operates at a maximum working pressure of 6 bar and a maximum working temperature of 120°C.