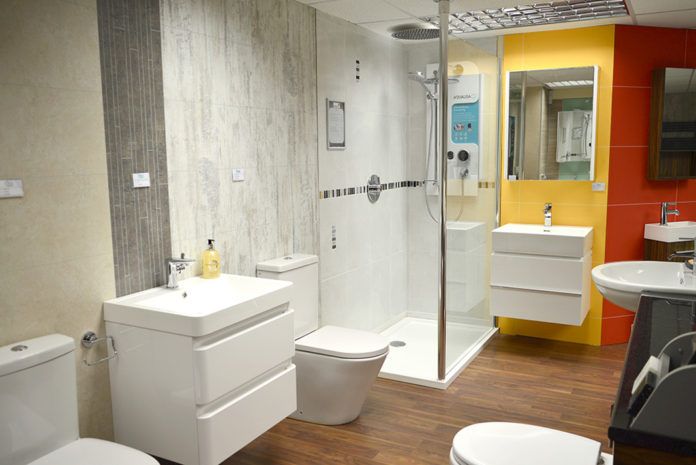 Plumb Plus Supplies completely renovated its showroom to display Fibo's best-selling range of wall panels.
"We are heavily promoting Fibo wall panels and have had lots of new business come our way," said Phil Hopkinson, managing director of Plumb Plus Supplies. "We had already recognised a growing trend in wall panels and decided to try them. We've not looked back."
"I chose Fibo wall panels in particular because of the glowing feedback I had from other Fortis group members. The panels offer a diverse range of finish and colour. And the Aqualock system is 'genius', allowing the panels to be fitted quickly and easily, with a seamless waterproof finish.
"Fibo's support has been amazing as well: nothing is too much trouble. The support team has helped train all the staff and provided sales cases and stands for the showroom. Fibo is keen to grow with its customers and be a part of our journey, and has sent us a number of leads already. What more can you ask?"
Fibo wall panels come with a market-leading 15-year guarantee. They provide a high quality and long-lasting surface that is every bit as effective as a tiled one.