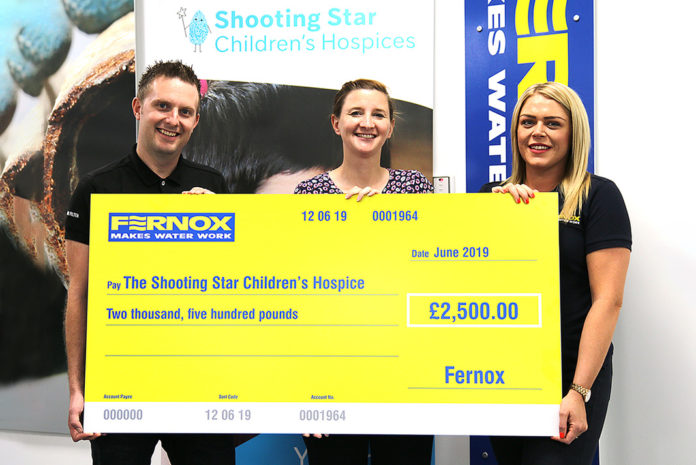 Fernox recently hosted its 10th annual charity golf day, raising money for its chosen charities: Shooting Star Chase and Combat Stress. The 2019 event was held at the Draycote Hotel and Whitefields Golf Club on Thursday 23rd May and welcomed over 70 heating and plumbing industry professionals. Over the last 10 years, the Fernox charity golf days have raised an impressive £93,212 of donations.
Fernox split the £5,000 raised at this year's event between two very worthy charities: Shooting Star Chase and Combat Stress. Shooting Star Chase cares for 700 babies, children and young people with life-limiting conditions living in London and Surrey. The charity offers a range of therapies, specialist nursing and respite care as well as support groups for the children and their families.
Combat Stress provides mental health therapies, rehabilitation help and support for former servicemen and women dealing with issues such as depression, anxiety and post-traumatic stress disorder. Combat Stress provides residential and day care provision via its specialist centres, together with telephone and online services to reach and help the maximum number of ex-military personnel.