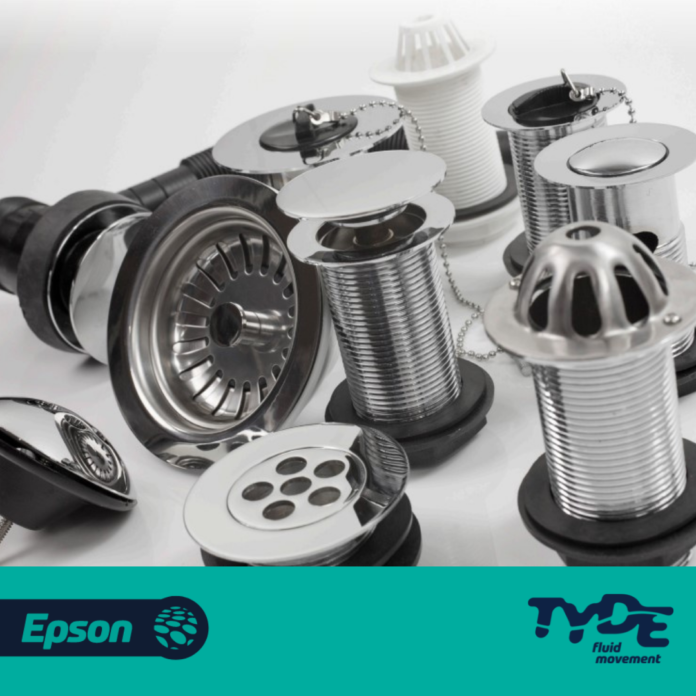 Epson, part of TYDE, has announced the launch of an all-new Leak-Free basin waste seal kit called the Basin Mate.
All of Epson's basin wastes now come complete with the LEAK-FREE basin mate seal kit. The Basin Mate Seal Kit is manufactured from high quality materials and includes a sealing ring, washer and seating – everything you need for a quick and easy installation. The Basin Mate is also available on its own as a perfect solution for a leaking waste that is already in place.
With the Epson Basin Mate there is no need for paint, putty or mastic.
Epson has been manufacturing high quality sanitaryware spares since 1961 and committed to supplying market leading products to the plumbing industry. As a UK manufacturer it has complete control from design through to production and are always focused on offering the best customer service to their customers. The Epson range of wastes is comprehensive and offers the best choice when it comes to quality and style.
Paul Weddle, the business unit director for TYDE, says: "The Basin Mate is a perfect solution to avoiding leaking wastes. During our product development process, we thought about ways in which we can make plumbing easier for our customers. Being easy and quick to fit, and supplied with everything you will need to make your wastes leak free, The Basin Mate meets that requirement."
EPSON is part of TYDE. A Thomas Dudley Business.