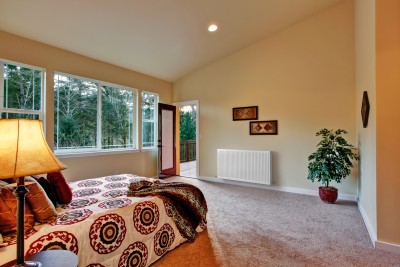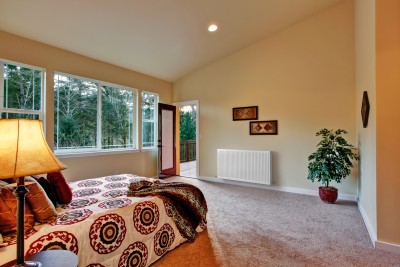 The QRL Radiator Group has become the first radiator manufacturer to be granted 'verified' status for its T22 Compact radiator by the Energy Saving Trust (EST) – marking the creation of a brand new, dedicated radiator category for the efficiency organisation.
The EST's verification scheme provides independent evaluation of product performance for energy efficient products. After reviewing the results of extensive testing, the organisation awarded the prestigious recognition to QRL's flagship T22 Compact panel radiator (part of its hi-lo, Barlo and Warmastyle ranges). The verification compared the QRL T22 Compact with like-for-like products from its eight main market competitors – with QRL's model consistently coming out top in terms of heat output performance.
The QRL T22 Compact will now be listed as a verified product in its own category on EST Register, its online database of energy efficient products. It will appear as the first and only radiator entry, alongside other heating system components, including boilers, heating controls and chemical inhibitors.
Elaine Berry, client relationship manager at the EST, said: "As an organisation that seeks to help consumers and businesses save energy and money, we recognise the importance of taking a holistic approach to heating system efficiency. Emitters are a crucial part of this, because just like other system components, they can have a significant impact on overall performance. That's why it's so important to opt for an efficient model wherever possible."
She continued: "As such, we felt strongly that radiators deserved their own category, and are pleased to welcome QRL's T22 Compact as the first member. Our verification showed that the product is very clearly leading the market in terms of heat transfer, offering unparalleled performance and the fastest heat-up times available."
The Trust's verification revealed that the QRL T22 Compact radiator had the highest heat output on the market – and the best compatibility with lower-temperature heat sources such as, renewables. The results also showed that QRL's Compact model boasts the highest number of water channels per metre, as well as the lowest water and steel content – all of which make for the fastest heat-up times*.
Mike Wright, product development manager at QRL Radiator Group, said: "To be the EST's first verified radiator is a huge accolade, and we're extremely proud to be part of what we see as a landmark development. This is not just a verification of QRL's unique performance capabilities – we're also confident that it will help bring an important issue to the industry's attention: radiator efficiency. Emitters are consistently overlooked when it comes to efficient heating specification, which can seriously compromise wider system performance, and that's something that we at QRL are working hard to change.
"The fact that the EST has created a new radiator category is evidence of a shift in industry attitudes. This is an important step forward, as it's high time we started moving emitters right up the efficiency agenda."
Energy Saving Trust verification is also underway for several other products in QRL's panel radiator range, with the results expected later this summer.
For more information about QRL's Compact panel radiator, or any of the products in the company's extensive portfolio of market-leading panel, feature and LST radiators, visit: www.qrl-radiators.com.
*Full caveats:
Testing carried out for the QRL Type T22 Compact radiator (600mm x 1,000mm double convector).
Performance data, figures and calculations are based on HLK Stuttgart test report number B01 221.1541 dated 31.07.01 in accordance with European standard EN 442 – 1,2,3.
QRL weight is actual unpackaged dry weight based on Declaration of Performance (reference Q22610KD dated 16.05.16).
Comparison with main market competitors.
Competitors' data is taken from published catalogues and specifications sourced online in May 2016.
Correct as of May 2016.