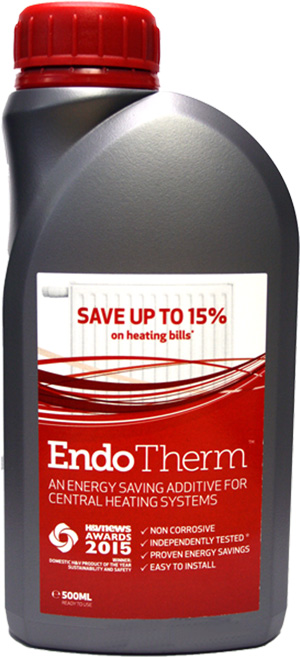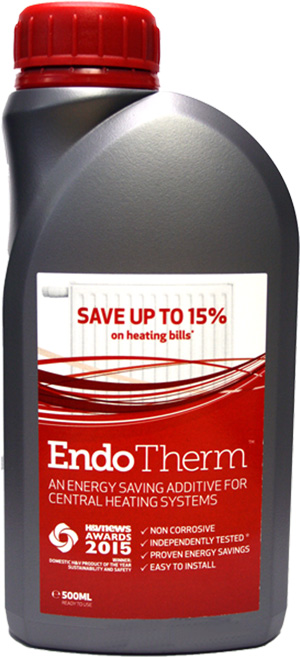 EndoTherm has become the first product of its kind to be awarded 'verified' status by the Energy Saving Trust (EST) – making it the only listing in the new 'heating system additives' category on the EST Register of energy efficient products.
The EST Verification scheme offers manufacturers independent verification of products' performance claims. Verified products are listed online on the EST Register, which includes a host of consumer goods – from heating controls and insulation, to lighting and home appliances. In this instance, the EST reviewed laboratory testing and studies carried out, including in situ monitoring of the product in samples of domestic properties and non-domestic case studies, before verifying that EndoTherm has been effective in reducing energy and fuel consumption with condensing boilers. [1] The move has seen the creation of a new EST Register category – 'heating system additives' – to include EndoTherm.
Dale Edginton, EndoTherm product manager, said: "EndoTherm has already been delivering impressive energy and cost savings for homes and businesses across the country for the last three years – so it's brilliant that it's become the first heating system additive to be granted verified status by the EST. To date, the role of additives like EndoTherm in enhancing efficiency has been quite underrated, but we definitely feel as if the tables are turning. Awareness is growing among tradespeople and end-users alike, and we're seeing a real surge in demand as this continues."
EndoTherm is a liquid heating system additive that works by improving the ability of water to transfer heat around a heating system. This leads to quicker heat-up times, and lower return water temperatures – allowing boilers to condensate more efficiently and recover more latent heat.
Typically installed in just ten to 15 minutes, EndoTherm is simply added into a central heating system's feed/expansion tank, or into a partially drained radiator. A 500ml bottle is suitable for use in medium-sized properties with a maximum of 12 radiators.
Dale continued: "After extensive research and development, everyone at EndoTherm is very proud to have achieved this product verification, especially by such a widely respected organisation as the EST. Its work for both consumers and the trade is incredibly valuable, and to be included in its product database is a game changer for us. We look forward to bringing reductions in energy and fuel consumption to many more people as a result."
For more information, visit: www.endotherm.co.uk or call: 01925 747 101.