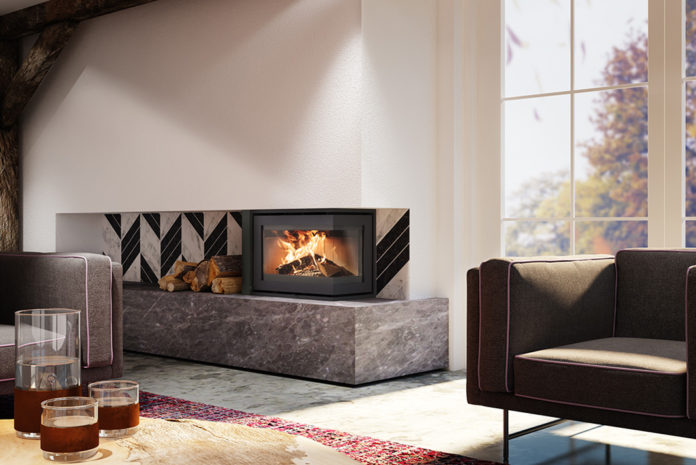 The Instyle Corner Slim 660/495 has a continuous glass window, giving the best possible view of the flames. It is 660 mm wide with a slimline depth of only 495 mm, allowing for greater flexibility of installation.
The standard model has an A energy label, with a 75% energy efficiency rating, which can be further improved by the option of external air connection. This means no air is drawn from within the room and no additional ventilation points are required, the ideal solution for modern, well-insulated homes.
Finally, like most of the Dik Geurts range, the Instyle Corner Slim 660/495 is Ecodesign ready, complying with all European emissions and efficiency regulations.