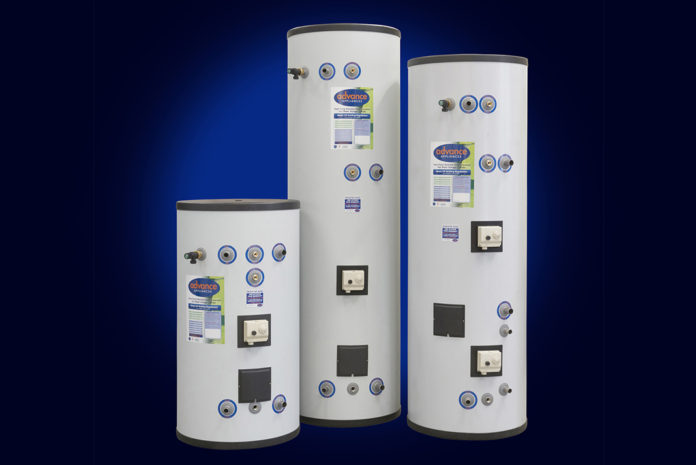 Following a joint development with foam insulation suppliers, Advance is now using a foam formulation which has resulted in achieving a B classification for all cylinders in the domestic range, from 135 to 305 litres. This is unusual for sizes above 200 litres, where most suppliers offer a C rating.
Geoff Egginton, Director, commented: "We are proud to be investing in this joint development programme to ensure our cylinders are even more efficient and environmentally friendly than they were previously."
The B rated stainless steel cylinder range includes heat pump units, thermal stores, pre-plumbed unvented and buffer stores.