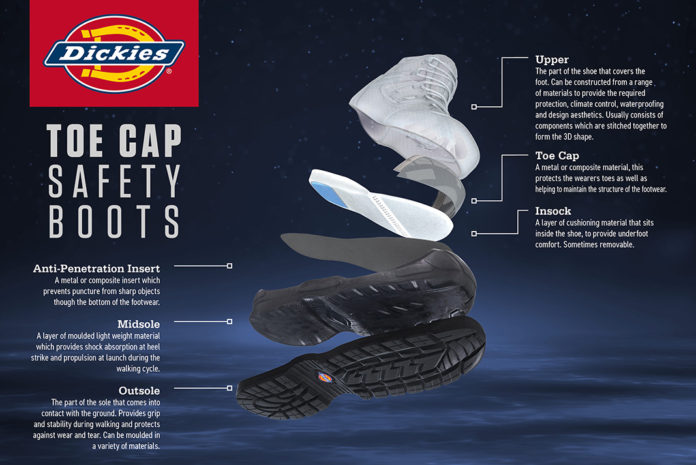 Benefiting from its composite toe-cap and non-metallic midsole anti-penetration protection, the Cameron Safety Boot is the perfect smart and durable work boot on the market.
The Cameron Safety Boots are available in three colourways – black, brown and honey.
Each pair is priced at £55. Its padded collar and tongue along with removable foam insole contribute to the safety boots all round comfort while the waterproof membrane will ensure you stay dry.