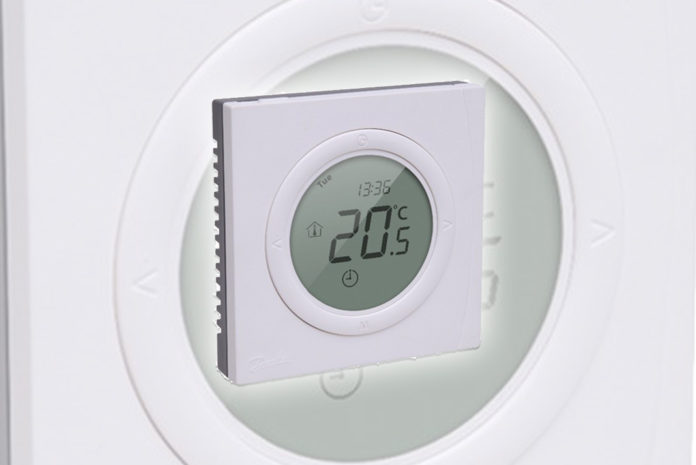 Danfoss has launched the new look TP5001 programmable room thermostat as part of a major streamlining of its world-class heating controls and timers. The redesigned TP5001 replaces existing TP7000 and TP9000 models, creating an easier choice for installers without compromising any features and benefits for end-users. Based on Danfoss's proven TP platform and with an ultra slim profile, this latest version of the TP5001 is available in three variants: battery volt free relay, 230V mains volt free relay, and RF – 433.92MHz.
The Danfoss TP5001 is a microprocessor-based programmable room thermostat with many advanced features. It is easy to programme for either 24hr, weekday/weekend (5/2) or 7 day periods and can be configured for 4 events per day. In accordance with Boiler Plus regulations, Danfoss TP5001 includes on/off load compensation control for increased comfort and improved economy over standard On/Off control, although this can be selected if required.
For enhanced efficiency, Danfoss has designed the TP5001 with a choice of heating startup options. Standard startup is the default, giving instant heat at the scheduled time. New dynamic Delayed and Optimised start features are also selectable. Delayed start will pause the heating startup at the scheduled time dependant on the difference between ambient and required temperature, which will decrease energy usage.