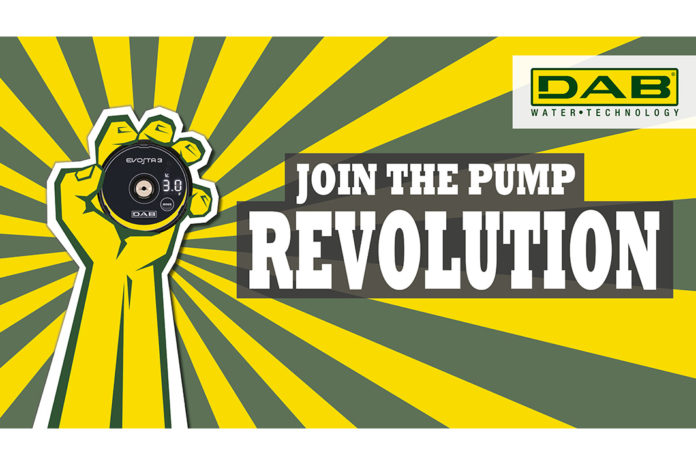 To celebrate the launch of the new Evosta 3 smart circulating pump, DAB Pumps is calling on heating and plumbing installers to rise together and 'Join the Pump Revolution' – presenting industry professionals with the opportunity to win £3,000 in holiday vouchers or a revolutionary t-shirt.
To be in with a chance of winning these prizes, entrants need to visit: www.JoinThePumpRevolution.co.uk
The competition coincides with the launch of the new Evosta 3, which is set to revolutionise the pump replacement market. The new pump has been designed to replace any existing circulating pump, thanks to its interchangeable power connector. It also boasts a smart user interface, featuring an illuminated display and sequential button that can be operated with just the simple push of a finger. This is in addition to IPX5 Water Protection, AISI 304 stainless steel motor casing, airvent plug and energy efficient inverter.
Budding revolutionaries have until 30 November 2019 to enter the competition, with the winners scheduled to be announced in December.