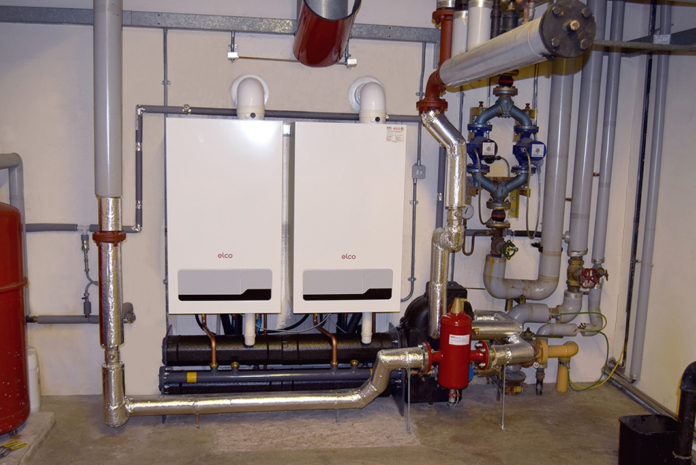 ELCO Heating Solutions has supplied two THISION L ECO 70kW condensing gas boilers to the headquarters of Curver UK.
The installation was part of an upgrade to the heating and hot water system at the Redruth-based office facility, with the new THISION® L ECO boilers replacing old and inefficient units. The two new boilers were installed on a wall mounted cascade frame, complete with low loss header, a 100/150 room sealed flue gas system and cascade insulation kit.
The main contractor for the project was Blue Flame (Cornwall) Ltd, with manager Duncan Impey taking the lead.
Duncan said: "Central to the project was replacing the old boilers, which had become unreliable and beyond their economical life. We needed to specify two wall mounted units, so after speaking to ELCO, it was agreed that the new THISION® L ECO boilers were the ideal replacements."