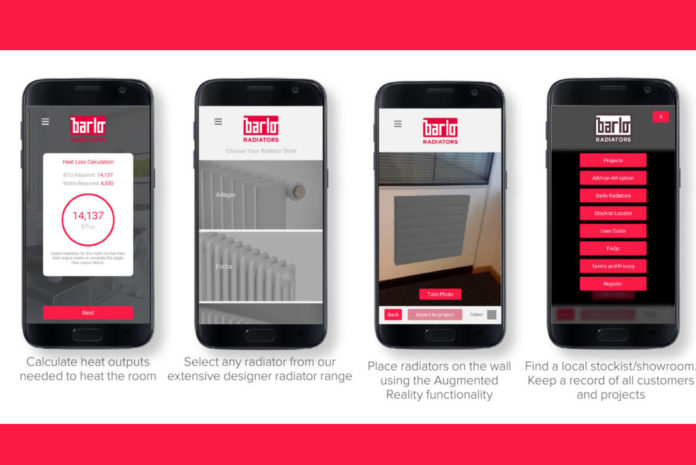 Installers have been given a ground-breaking new way to specify designer radiators thanks to the launch of an industry-first augmented reality app by Barlo Radiators.
The Barlo Designer Radiator app gives consumers the opportunity to virtually 'try before they buy' by using advanced augmented reality (AR) technology to help them visualise how different designer radiators would appear, in situ, in their home.
The app has been created specifically with installers in mind, presenting them with a brand-new sales tool to help them add value when communicating with customers.
As the industry's first AR radiator app, it gives installers and homeowners an unprecedented, no-obligation look into how designer radiators can transform a specific space. Through its simple and intuitive design, installers can access Barlo's designer radiator range at the touch of a button, and show customers how multiple styles, sizes and colours could impact on the aesthetic of their rooms.
Richard Wheeler, product strategy manager, said: "Designer radiators are an easy and cost-effective way to inject colour, style and character to any space, and we're seeing a growing trend in consumers looking into designer heating options for their homes."