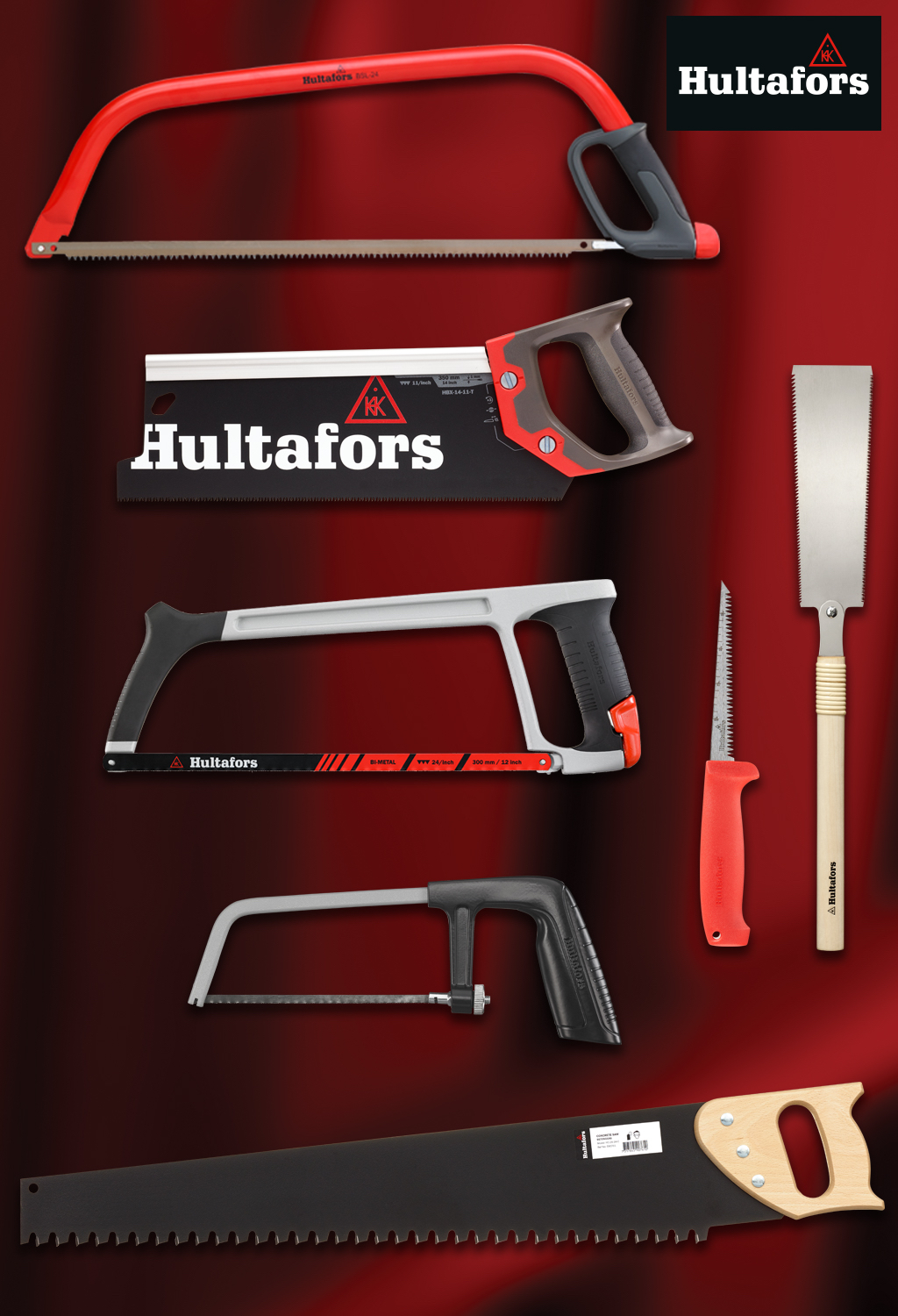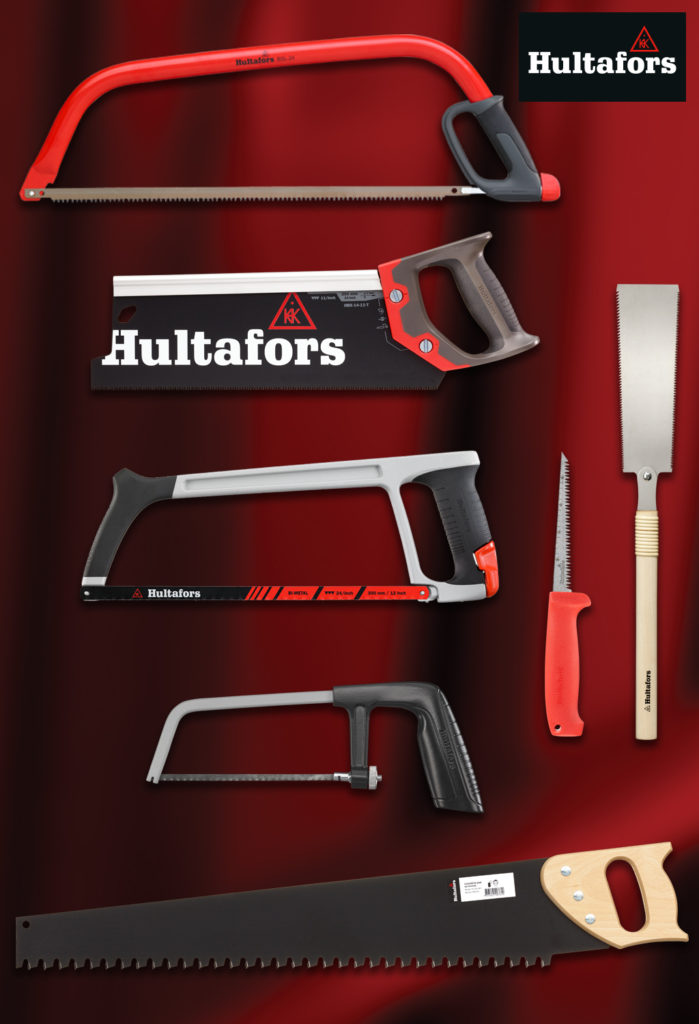 Tool manufacturer Hultafors are said to be able to  provide just about anything a craftsman needs for measuring, leveling and marking; striking, cutting and chopping; even prying and wrecking.
Hultafors' HBX and HBS saws are said to give top quality precision cuts and, to complement those models, a brand new range of cutting and sawing tools has been released, that includes – bow saws, general purpose short hand saws, hack saws, a jab saw, a concrete saw plus a Japanese Ryoba saw which can be used for the finest cuts made with minimal force.
The blade tips make for an easier start and ongoing sawing motion control along with the easy-to-use blade exchange system, the extra-stable precision blades and the ergonomic to make sawing an easier and more precise experience.