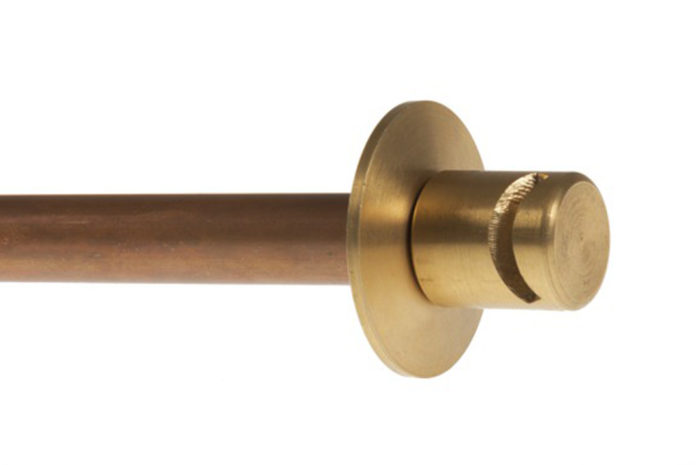 Rob Pond Ltd's 'Brass Blow-off Cap & Collar' provides the market with a safe option for routing pressure relief valve (PRV) discharge back towards a surface.
The heavy brass construction and matching collar provide a quality and aesthetically-superior alternative to other products on the market.
The brass collar has an internal rubber O-ring, ensuring a secure fit on copper pipe. With an internal solder ring, the fitting can be soldered directly on to 15mm pipe; however, it has also been designed to be soldered into a 22mm solder-ring fitting, providing a two-in-one solution. The specially deigned vent safely directs discharge back towards the wall, providing the installer with peace of mind.
An added benefit is the time and cost savings against other installation methods, such as typically soldering two 15mm elbows together. This fitting facilitates a shorter installation time, while the internal solder-ring means the installer doesn't have to carry solder separately while potentially working at height.
The fitting, available in merchants across the UK, is supplied both blister-packed for merchants and in loose bags, ideal for larger contracts.