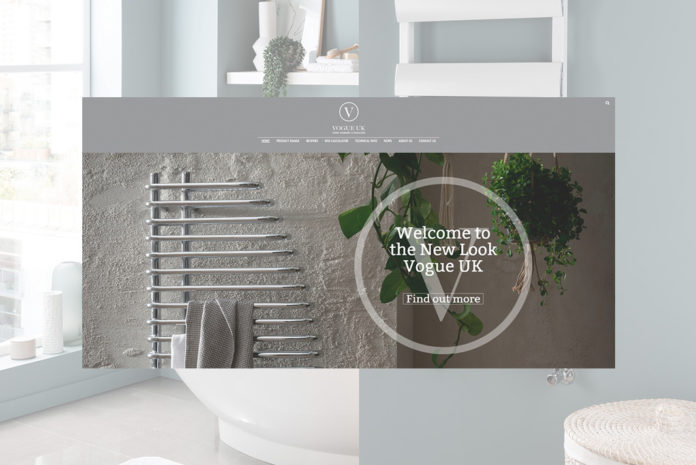 The range includes a towel warmer providing great efficiency and easy to install with its lightweight material.
This is available in anthracite or white. The towel warmer is made from aluminium and available with a 30-year manufacturer's guarantee.
Its aluminium construction provides a quick heat up time, thus allowing for greater efficiency with a low water content.
The new Astute CN095 is suitable for heating and hot water systems, heating and electric or electric only systems.
New for this year is the Astute Horizontal Single radiator, providing great efficiency and extremely easy to install thanks to lightweight aluminium material.
Meanwhile, Vogue has also launched a new lifestyle website, pursuant to its new corporate branding unveiled in January.
Vogue director Steve Birch says: "We collectively felt our 30th year in business was the ideal time to reveal all-new branding for Vogue (UK), and the recent release of our 2020 brochure is now proudly supported by a twin-style website. Offering UK customers the finest online experience for heating the home, visitors can now enjoy our new-look and explore the latest heating designs and innovations we have to offer."