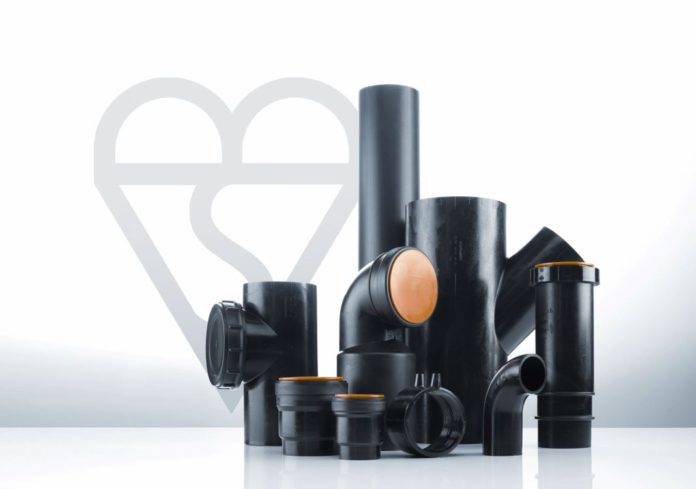 Aliaxis UK, the expert in fluid management solutions, is pleased to announce the launch of a new CPD, 'The Benefits of HDPE Drainage Systems', designed to provide best practice advice on specifying and installing Marley HDPE soil and waste systems.
Reaffirming the solution provider's commitment to supporting its customer base with high-quality technical information, the new CPD explores the background of soil drainage building standards, the various types of drainage systems available on the market, and their materials, and the features and benefits of HDPE – high density polyethylene.
Approved by the Chartered Institution of Building Services Engineers (CIBSE), the presentation also features factors to consider when specifying HDPE drainage, including bracketry, jointing methods and accounting for thermal movement, as well as information on Aliaxis UK's Marley range of HDPE products and solutions.
James Roper, Head of Product Portfolio at Aliaxis UK, said: "Providing our customers with the tools, knowledge and solutions they need to tackle challenges with confidence is central to what we do. That's why we've recently launched a number of CPD programmes, covering topics from acoustic drainage to indoor air quality."