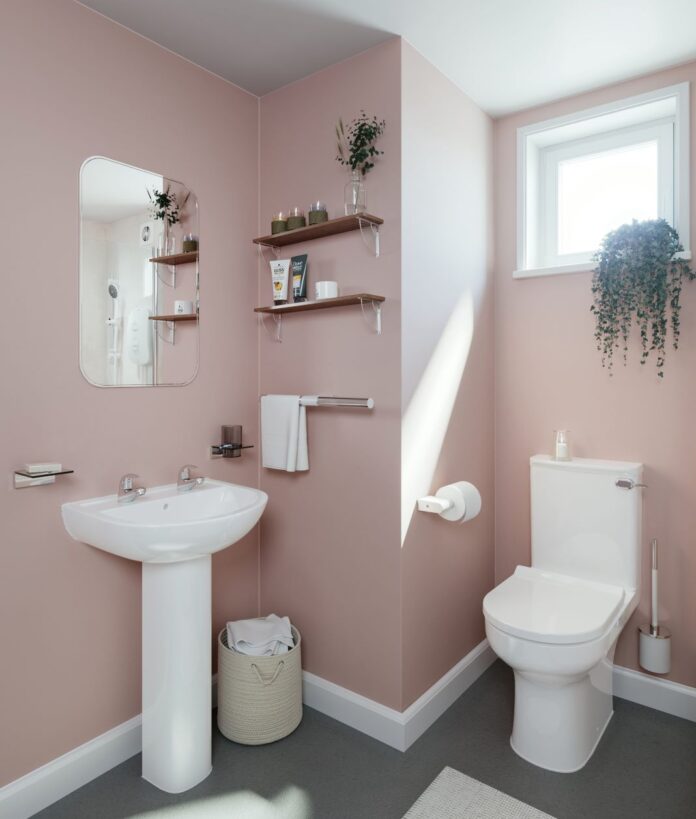 According to housing association manager research by AKW, the key requirements for social landlords and their tenants are durable, contemporary looking bathrooms that are easy to clean and maintain. AKW's new Navlin sanitaryware range achieves this by combining long-lasting quality and high functionality with aesthetics, delivering to a wide choice of products for the modern bathroom.
Designed with a minimal, modern aesthetic, the Navlin range includes an easy-to-keep-clean rimless toilet pan that comes with a cistern that is fully compliant with the latest, revised UK Water Regulations. A Navlin Doc M toilet pan is also available that is fully compatible and interchangeable with the Navlin sanitaryware range for ultimate flexibility. In addition, the Navlin full and semi-pedestals and seat and flush options ensure that there is a solution for any requirement.
Within the Navlin sanitaryware range there are also three different basin widths that all feature a level, easy to clean tap deck.