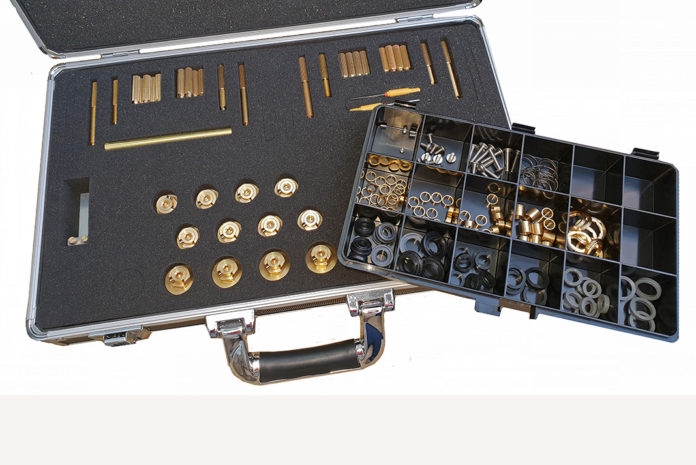 What was huge pain in the backside for plumbers – dripping ¼ turn taps – has finally become a profitable pleasure!
TapMedic has launched a replacement tap cartridge system that fixes >3900 cartridge variations: instantly, in a single visit, profitably and is green too.
TapMedic was invented because customers believe plumbers try to talk dripping tap jobs up. They've never believed the complexity that manufacturers have introduced so lost faith in us.
TapMedic has two kits available. '6PAQ' (4 x 1/2" & 2 x 3/4") for occasional users and its 'Standard Kits' (with combinations of 12 cartridges) for those who do more.
The kits are available to professional plumbers on-line at www.tapmedic.co.uk