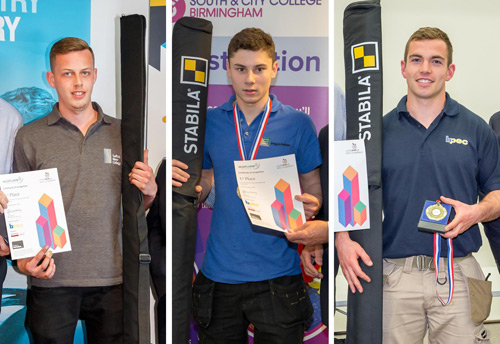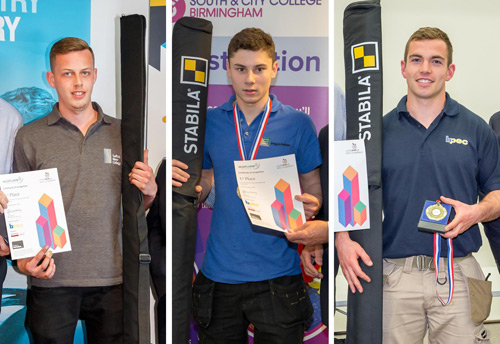 Top skills have been on display around the country at the English regional SkillPLUMB heats. Three talented young plumbers have topped the table at their respective events and now have a chance of progressing to the UK final to be held later this year.
The regional winners are:
• South of England: Owen Boswell, of Suffolk New College and Sleep Safe
• Midlands: Daniel Martins, of Briggs & Forrester Group and EAS Mechanical/BEST
• North of England: Thomas Strong, of North Lakes Plumbing & Heating and Lakes College.
Judges scored Owen, Daniel and Thomas most highly in a task that involved the installation of copper pipework, including various jointing techniques and complex pipe bending. All work had to be completed to an extremely high standard and marked against tough criteria including bend and joint quality, angles and clearance, task layout and pipework soundness.
The highest scoring competitors from all heats around the UK will be invited to the UK SkillPLUMB final, taking place during the WorldSkills UK Skills Show in November, at the Birmingham NEC.
Thomas, 25, won the most recent event held at Hartlepool College of Further Education. He said: "It was a nervous time waiting to find out who's won, so I'm happy to have done so well. Everyone has been very supportive – my family, college and employer, so I'm pleased to have worked hard for myself and them."