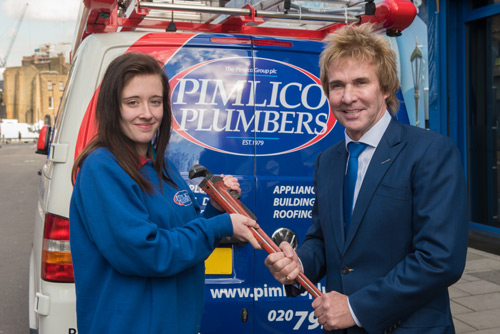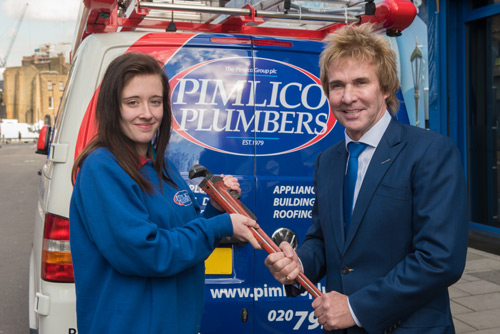 Pimlico Plumbers is offering young people living in and around London the chance to secure a position on its sought-after apprenticeship programme, using the power of social media.
Charlie Mullins is challenging young people aged 16-19 to impress him using Facebook, Twitter or Instagram, which could land one deserving individual a three-year trade apprenticeship and the opportunity to join Pimlico Plumbers upon completion.
Pimlico Plumbers is always inundated with requests for apprenticeships, so once a year it offers the opportunity for applicants to make themselves really stand out by showcasing their drive and determination to earn an apprenticeship with the company.
Aspiring plumbers can enter between 9am June 19 and 5pm June 30, by posting on the Pimlico Plumbers' Facebook page and using the hashtag #PickMeCharlie. Candidates have 100 words to explain why they should be considered for the paid apprenticeship.
Alternatively, young people can apply via video by posting a 30-second clip to the Pimlico Plumbers' Facebook page, or to their own Instagram accounts tagging @pimlicoplumbers and #PickMeCharlie.
Those confident enough they can impress Charlie in less than 140 characters can take to Twitter and tweet him on @pimlicoplumbers also using the hashtag #PickMeCharlie.
Charlie said: "We receive hundreds of applications every week from young people hoping to join the Pimlico Plumbers team, so being able to stand out from the crowd is more important than ever. Social media is the communication tool of choice for most teenagers, so this is their chance to make it work for them and take what has the potential to be the first step towards a wonderful career.
"Demand for skilled trade people in London is soaring and once an apprentice has completed their training they will have the skills to guarantee a lucrative life-long career where they can earn anything in the region of £100,000 a year. That alone should be motivation enough for young people to visit our social media pages."