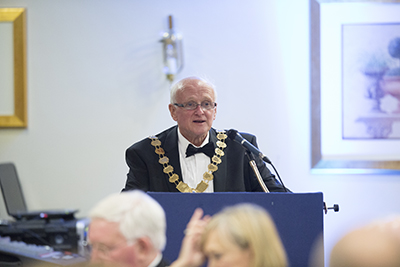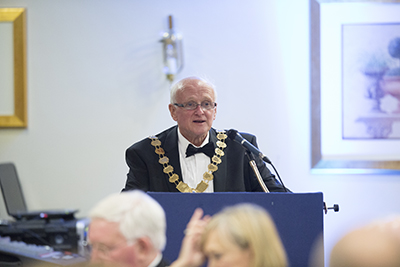 In his first speech as national president of the Association of Plumbing and Heating Contractors (APHC), Brian Silvester, has spoken about two important activities focused on improving trading conditions for the quality plumbing and heating contractor.
Brian said: "Over the next year I would like to promote and support the lobbying work that we are engaged in; which I am quite passionate about, and personally believe will bring about much needed change for the betterment of our industry."
Speaking at the annual APHC President's Dinner, Brian began his speech with a discussion of the independent research currently being undertaken into the lack of enforcement of Building Regulations in the plumbing and heating industry. The new president went on to detail how the research aims both to quantify levels of enforcement activity taking place with relation to Building Regulations work and qualify the experiences of plumbing and heating contractors in this area around on site workmanship standards and the issues they face when applying regulations and competing for work.
Emphasising that the key aim of the research is to quantify the impact of current enforcement strategies on the plumbing and heating industry, Brian explained that the findings, due to be made public by APHC next month, will form the basis of new industry solutions to be presented to government later in the year.
The Association's president also spoke about APHC's work, in collaboration with a number of industry partners and larger gas contracting businesses, in bringing about refinements to the ACS gas reassessment requirements. He said that following general concern around ACS's five-year reassessment requirements, the broad principles of a re-shaped ACS reassessment package have now been ratified by the SMB group who oversee the scheme.