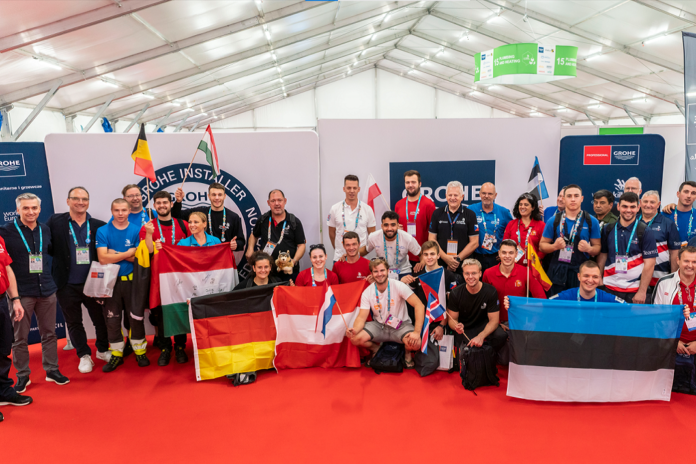 GROHE sponsored EuroSkills 2023, which took place in Gdańsk, Poland from 5 to 9 September.
As a premium sponsor of WorldSkills Europe, GROHE supported the organisation of the competition for plumbing and heating and provided products for installation.
According to GROHE, the partnership with WorldSkills Europe is the "perfect complement" to the brand's GROHE Installer Vocational Training and Education (GIVE) programme.
The programme helps to counteract the shortage of skilled labourers in the sanitary industry. GROHE is already cooperating with more than 65 schools in the EMENA region, while aiming to reach up to 5,000 students per year.
Timo Kurz, leader of the GIVE Program and WorldSkills, LIXIL EMENA, said: "For us as one of the industry leaders, it is a matter of course to encourage young plumbing professionals. We need to equip trainees with the right skills and at the same time get more people excited about this profession.
"That's why our partnership with WorldSkills Europe is so valuable. We share the same goal: to raise the profile and recognition of skilled people."