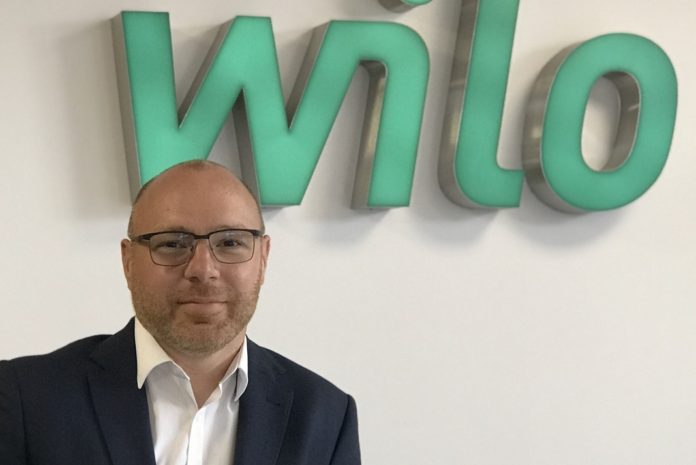 Wilo UK has announced the appointment of its new managing director, Lee Tebbatt. For Tabbatt, it's a return to familiar surroundings, as he was Wilo UK's Midlands sales manager back in 2004-05. Things have changed significantly since he last walked through the doors at Wilo UK HQ doors in Burton-upon-Trent.
He joins after three years as new business director for ERIKS UK, part of SHV Holdings, a large family owned organisation based in the Netherlands, with a global turnover of around €18.6 billion. Prior to that, he was managing director of Uponor Building Energy Limited, formerly Velta UK, from 2011-2015, having joined the business in 2011 as business development director, and before that, he was brand sales director at BSS Industrial, Travis Perkins Group.
"I'm delighted to be joining Wilo UK again at what is a really exciting time for the business," Tebbatt said. "I'm confident that we can make huge strides in the various markets we are currently targeting and I'm looking forward to leading the company to new heights as we maximise upon the resources we have here in the UK and the support we have from our colleagues in Europe."
Tebbatt takes over the reins from Andy O'Brien, who has been Interim managing director for the past few months and who has "done a phenomenal job". The company would like to publicly thank Andy for his hard work whilst the process of finding a new managing director took place.