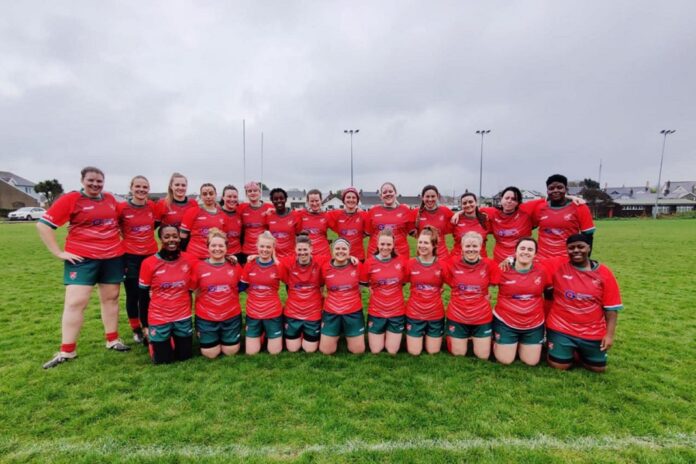 TG Lynes is to sponsor the back of Streatham-Croydon Ladies RFC's shirts as they prepare for a tour of France.
TG Lynes has teamed up with one of its customers, Gloster, to complete the sponsorship. Gloster's logo is to feature on the front of the shirts.
It's the second time TG Lynes and Gloster have joined forces to back Streatham-Croydon Ladies RFC, having supported the women on their tour of Wales last summer.
Gemma Skelton, area sales manager at TG Lynes and Gloster account manager, said: "We're delighted to support the club as they travel to France. It's fantastic to see women's rugby growing and developing, and we're pleased to be playing a small part in that."
Andrew Ingram, managing director at TG Lynes, added: "Diversity and inclusion is a high priority for TG Lynes as having a range of opinions and views has proved very beneficial to our business."
Emma Leyton, operations coordinator at Gloster, said: "We are big advocates of inclusion and diversity and have a great relationship with TG Lynes, so it's good to come together again to support the rugby club."
A total of 27 women will embark on the France trip, including 12 who have never toured with the club before.
Helena Solomon, of the club, said: "It's fantastic to have this support from TG Lynes and Gloster. Funding can be difficult to come by, especially at the moment, so we are very grateful. We have had hugely successful season and continue to grow as a club. It's exciting to see the women's game progressing at pace and more and more people taking an interest."