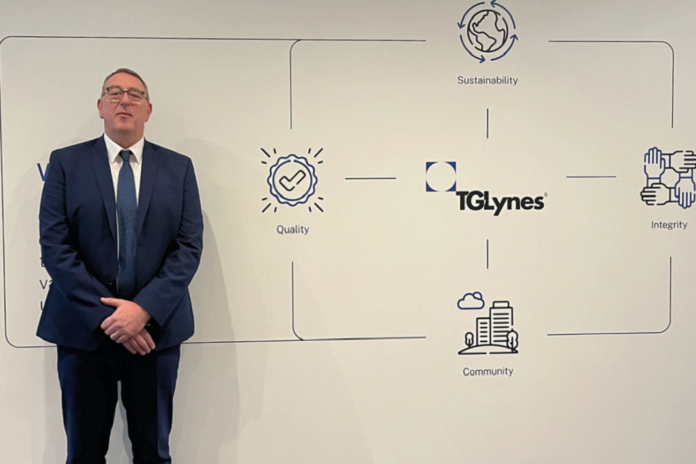 TG Lynes has appointed Andrew Ingram as its new managing director. Andrew has taken over the top job at the Enfield-based business from Martin Hastings.
Andrew has been with TG Lynes for almost 20 years having started out as transport manager before progressing to general manager and now managing director.
Andrew said: "Becoming managing director of TG Lynes has been a goal of mine in recent years so I am delighted that the board agreed with my ideas and has given me the opportunity to carry on Martin's fantastic work.
"TG Lynes offers excellent career progression opportunities and a chance to improve yourself and I am just one example of that. The business is in a strong position and has enjoyed seven years of year-on-year growth – but we still have big plans and goals for the years ahead.
"We have great clarity on how we continue to move forward. Our overriding aim is to make the experience as simple and as easy as possible for customers, many of whom have highly pressurised lives."
Andrew added that the business would continue with its promise to support the local community in Enfield. Last year TG Lynes launched its inaugural Helping Hands campaign which saw more than £15,000 of product and labour awarded to three good causes in its vicinity.