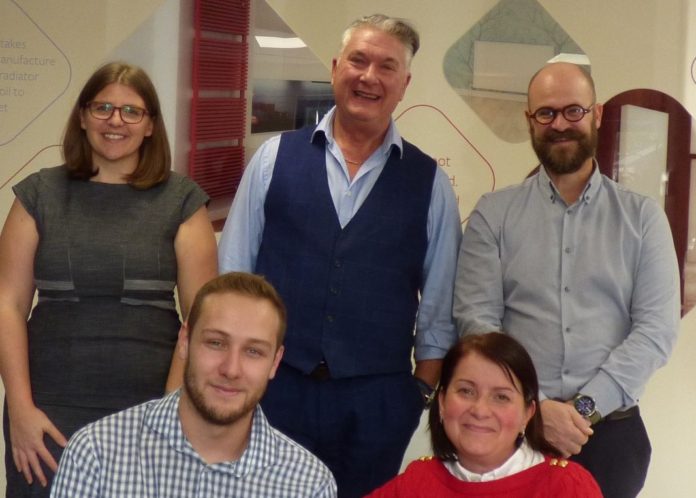 Stelrad Radiator's new technical director Lloyd Best has built a new team of individuals based at the company's office in Mexborough, South Yorkshire.
They have been tasked with "bringing a higher degree of sophistication to the radiator marketplace in the UK".
Lloyd said: "We realised a while back that whilst radiators are quite traditional products and most people in the heating sector understand what they do and how they do it, the world is changing and we needed to be prepared for a world that is seeking carbon reduction strategies.
"Renewable technologies are driving advances in the market so developers, building designers, M&E consultants and even householders are looking for cost effective and of course heat effective products that can adapt to changes in the way we heat our homes and businesses.
"This is where this new project team comes in. There are a raft of information sources and business intelligence tools available to us that we have been utilising for many years but it made huge sense for us to bring together a team of experts who understand how to get the best out of these information sources to give us a better way of identifying real business opportunities in the months and years ahead."
The team he heads up, pictured, now includes Matthew Brown, technical officer, Karen McKie, business intelligence officer, and business development officers Brett Cooke and Tammy Richardson.
"Whereas in the past, we were very much radiator salespeople, today we are evolving into heating system solutions providers," he added.