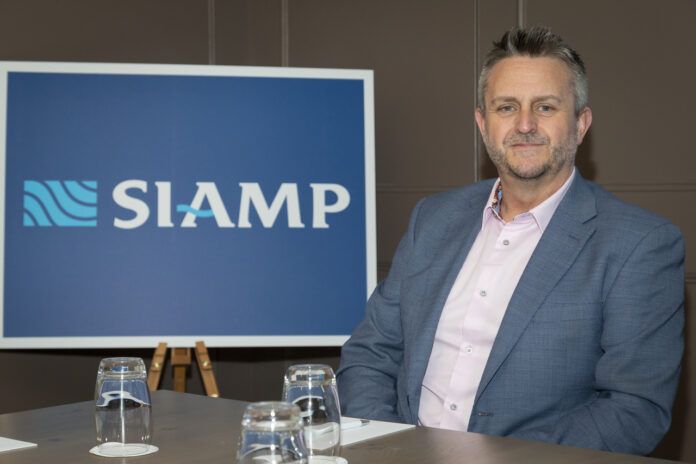 SIAMP UK has announced the appointment of Keith Nicholson as its contract sales manager.
A statement outlined his wealth of experience in the construction industry including being involved in large infrastructure projects such as HS2 and multiple defence projects in the UK and overseas.
Keith has also worked on landmark commercial projects for Microsoft and Google, as well as the redevelopment of Battersea and the NHS Nightingale Hospitals, which were historically set up as part of the response to COVID-19.
He now takes this experience to SIAMP UK, where he will work alongside SIAMP UK commercial manager, Ross Rigby.
Keith said: "I am delighted to have joined the SIAMP team here in the UK, where I will be working closely with commercial manager Ross on some very exciting commercial projects.
"In my role, I love knowing that I have had a hand in helping designers make informed decisions on their product choice, something that I am incredibly excited to be continuing here at SIAMP, and I am looking forward to continuing existing partnerships, as well as bringing in new projects."