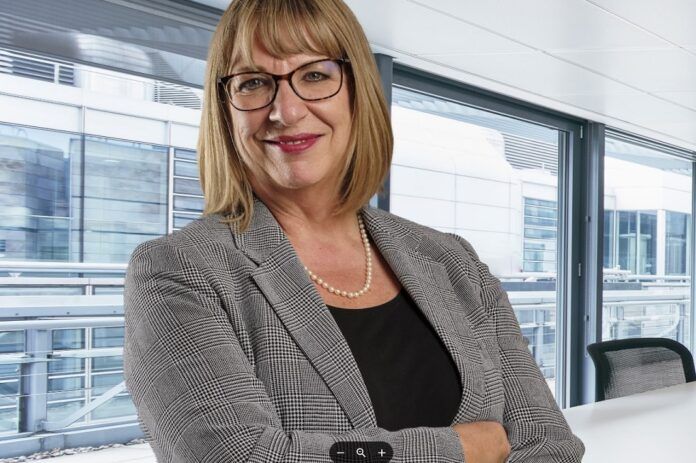 Karen Boswell, managing director of Baxi UK and Ireland, has been named as the new chair of the Heating and Hotwater Industry Council (HHIC).
Succeeding the outgoing chair Steve Keeton, director of external affairs and future portfolio at Vaillant, Karen is the first female chair of the HHIC.
Karen joined Baxi as managing director almost three years ago. According to a statement, she has successfully led Baxi at the forefront of innovations in low carbon technology and installer support as the heating industry looks to decarbonise. This includes recent work with government to make training more affordable and attractive to installers through the Heat Training Grant, which was launched this month.
Karen said: "I'm delighted and privileged to have been selected to chair the HHIC Board. I want to thank Steve Keeton, our outgoing chair, for his leadership during the incredibly difficult lockdown period we've all endured and for his work despite the challenge of the pandemic, with business transformation, innovation and helping shape government policy.
"Our industry is at the forefront of enabling solutions for decarbonising heat and hot water in UK homes and businesses. The next three years are going to be incredibly important and exciting as we help move customers towards their carbon reduction targets and ambitions.
"Our members are best placed to provide expert advice to government and support the development of the right decarbonisation policy that benefits everyone.
"One of my clear focus areas will be on growing our skills base to deliver this critical, transformational role. We must attract, train and reward new talent from all walks of life, reflecting the customers and communities we serve. The decarbonisation agenda is a great career opportunity and we need to work better at demonstrating how attractive this sector is; delivering clean heat and hot water in homes and buildings is a fundamental component of our national ambition for net zero."
Stewart Clements, director of the HHIC, added: "We are pleased to announce Karen's appointment as chair following a commendable tenure from the outgoing chair Steve Keeton. Our industry is at a pivotal and exciting point. New technologies like heat pumps and hydrogen further down the line mean there is exciting opportunity for jobs and making a difference in the UK's decarbonisation journey.
"However, our research has found that there is a large skills gap that we must fill if we are to make any progress. Encouraging more people into the industry with a focus on improving diversity, equity and inclusion is a next crucial step to attracting more people into this exciting sector at a time of great progress and innovation."