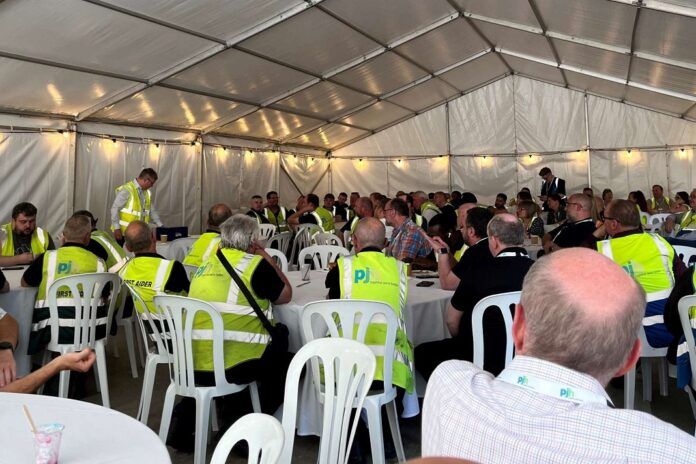 PJH has treated its workforce of 600 to its twice yearly 'PJH Get Together' event, this time centred around a summer barbeque celebration theme.
With employee health and wellbeing a priority for PJH, the company has hosted 11 events across its nationwide network of offices and distribution centres. The occasion is hosted by PJH's CEO, Richard George.
Richard said: "It's great to get everyone together like this and celebrate the hard work and dedication from all.
"Our Get Togethers are an integral part of PJH's wellbeing employee benefits which includes focusing on the social wellbeing of every member of staff.
"It's a terrific opportunity for us all to enjoy meeting colleagues from other departments and learn a bit more about how the business is doing. The raffle also went down very well and we had some delighted prize winners."