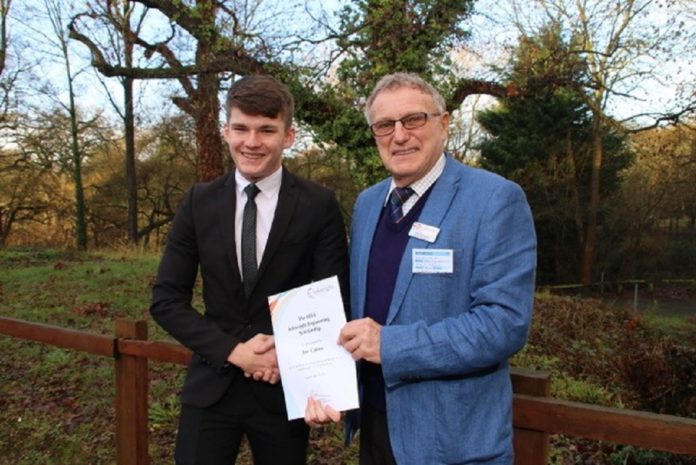 The Federation of Environmental Trade Associations (FETA) has announced that Joe Cairns is its second recipient of an Arkwright Scholarship Award. He was unable to make it to the official award ceremony, so a special presentation was made at his school by Arkwright liaison officer John Thompson, also pictured.
The Arkwright Scholarships Trust is an independent charity that identifies, inspires and nurtures future leaders in engineering and technical design, acting as a beacon to the most talented STEM (Science, Technology, Engineering and Maths) students in UK schools.
He applied through his affiliated school, Droitwich Spa High School, following a recommendation from his teacher. His interview was held at Loughborough University where he presented to the interview panel his design/technology project and impressed them with his knowledge of practical and potential leadership skills.
Russell Beattie, chief executive of FETA, commented: "Joe has shown outstanding dedication and flair in what was a hugely talented and competitive pool of talent. We at FETA are very proud to sponsor Joe and I believe a very promising and rewarding career awaits him."