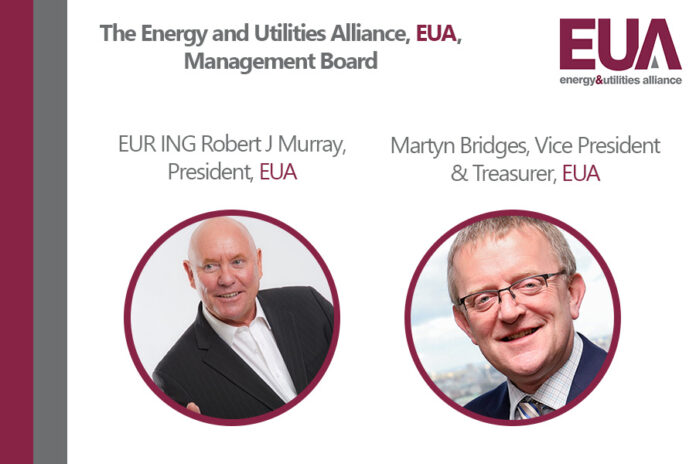 Bob Murray, managing director of Skewb Industry, Communities, and CSR has become the new president of the Energy and Utilities Alliance (EUA) and Martyn Bridges, director of marketing and technical support at Worcester Bosch, has become vice president.
Mike Foster, chief executive of EUA, said: "Firstly I must thank our outgoing president Andy Parker for his commitment, support, and dedication throughout an incredibly challenging year.
"I am delighted to congratulate Bob on becoming president, for the second time in his distinguished career. Having served as president before, he has the experience and knowledge to assist EUA as we aid the UK's transition to Net Zero. Together with Martyn Bridges, who has a wealth of technical and industry experience in the heating sector, they make a formidable team."
Bob Murray said: "I am delighted and honoured to serve as president of the EUA, an organisation at the heart of everything good in the energy and utilities industry."
Newly appointed vice president Martyn Bridges said: "I am honoured and very flattered to be appointed vice president of the EUA. The heating industry is about to go through some seismic changes over the next few years with changing legislation and policy as we transition to a Net Zero solution.
"The EUA plays a vital part in joining industry and government together so I'm delighted to be taking on this new position during these exciting times."