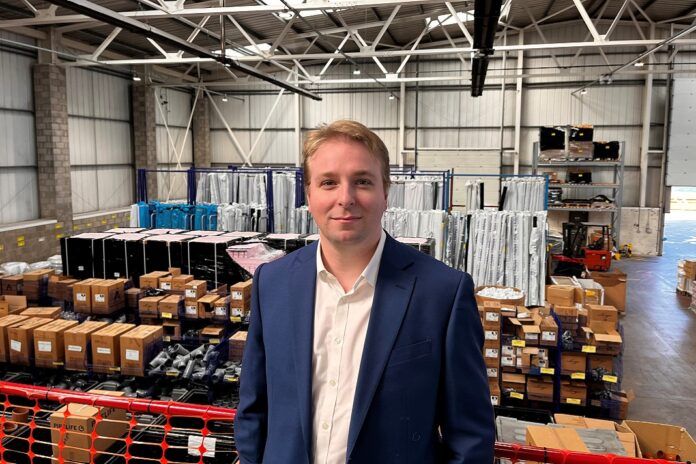 E.Tupling has announced Charles Pearce as the company's new strategic finance director.
Charles previously worked at Polypipe Building products in the commercial department and was responsible for managing the merchant division of the company's sales channel.
He has also led the CCP Building Products commercial team as commercial director, overseeing continued growth, improving customer relationships and delivering the commercial elements of the wider business strategy.
Ross Duncanson, E.Tupling's director, said: "Charles is taking on a senior position that will provide dedicated focus, direction, forensic analysis, high-level management reporting and leadership within the financial and commercial areas of our business. We are proud to welcome Charles to our ever-growing highly skilled and talented team."
Charles added: "I am delighted to be joining the E.Tupling team. Their tenacious attitude towards improving customer satisfaction, providing ever evolving portfolios of market leading brands and delivering on their core strengths in servicing the independent building and plumbing market, coupled with their drive towards sustainability with the renewables and underfloor heating division of the business, has led to many years of continued growth that I foresee will only continue and I am really pleased to be able to come and help deliver on those ambitions."