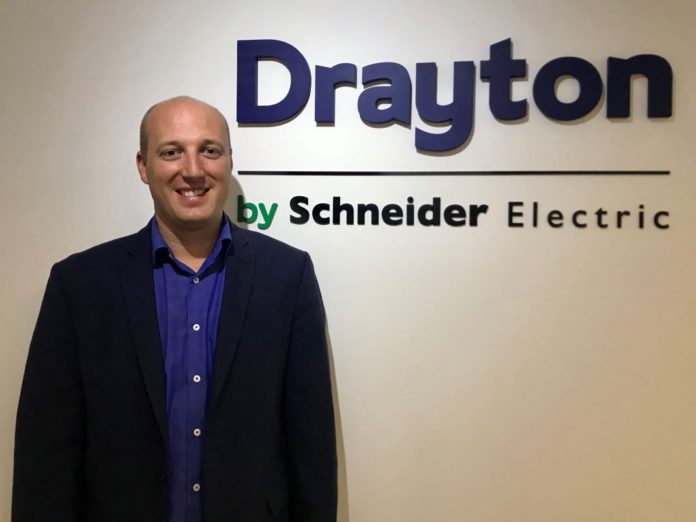 Drayton has appointed Jeremy Palmer as its UK sales director for residential temperature control (RTC) – connected living, helping to bolster its team responsible for the smart home market.
Jeremy re-joins Schneider Electric as part of the Drayton team, having started his professional career in the Schneider Graduate scheme in 2006.
Over the past three years, he has worked within the connected technologies sector in his role as European sales director for connected buildings at Honeywell.
Remi Volpe, managing director at Drayton, said: "We are thrilled to welcome Jeremy back to continue his journey with Schneider Electric as part of the Drayton team. With the demand for Smart Home solutions on the rise, the expertise that Jeremy can bring to the team will help us to further establish Wiser at the forefront of the market and capitalise on consumer interest in connected products.
"Jeremy's experience will also be invaluable as we continue to develop our wider range of smart products, which is a key area of focus for us as we move towards alternative heating solutions that can help to deliver a more sustainable future."