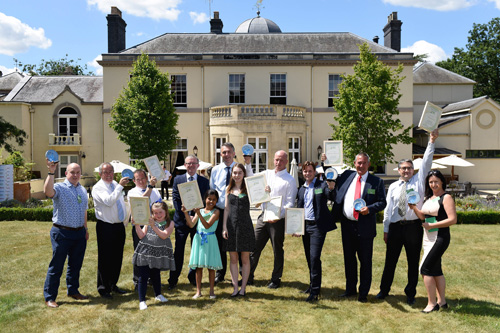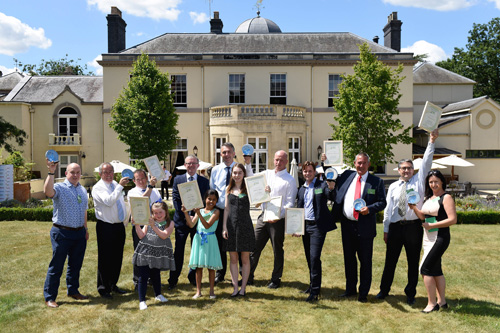 Worcester, Bosch Group has revealed this year's winners of its annual Environment 2020 Awards.
Now in its 16th year, the awards recognise industry best practice and celebrate those who have demonstrated their commitment to recommending energy efficient heating and hot water technologies over the past 12 months.
With hundreds of first-class installations from across the country having been entered, the winners of the seven categories received their prizes at a ceremony at Spring Grove House in Worcestershire.
Special guest Mike Foster, CEO, Energy and Utilities Alliance, and Martyn Bridges, director of technical communication and product management at Worcester, Bosch Group, were on hand to dish out the awards, with senior industry representatives from the CIPHE, IDHEE and OFTEC also in attendance to congratulate the recipients.
The full list of winners is as follows:
Greenstar gas-fired boiler installation: Kevin Roughton, KR Plumbing and Heating, Buckinghamshire
Greenstar oil-fired boiler installation: Vaughan Maule, Vaughan Maule Plumbing and Heating, Gloucestershire
Solar installation: Scott Baker, Scott Baker Plumbing & Heating Ltd, Cheltenham
Total system solution: Stephen Harris, Stephen Harris Plumbing Ltd, Dorset
Ground source heat pump installation: Peter Carruthers, P A Carruthers Ltd, Wales
Light commercial installation: Robert Heath Heating, Bromley
Social Housing project: whg Housing Association, Walsall
Worcester's E2020 awards also take the opportunity to recognise the environmentally-conscious younger generation. Young people up to the age of 16 were invited to create a piece of art which has been inspired by energy efficiency and the fight against climate change.
This year's winners were Chloe Parker, six, from Lancashire, Izarrah Hoque, eight, from London, and Catherine Ritchie, 16, from West Sussex, who were each given £500 of shopping and leisure vouchers for their exciting creations.
Carl Arntzen, Worcester's CEO, said: "This year we've seen a number of proposals geared towards lowering the country's carbon footprint surface. At Worcester, however, we are well aware that many installers are already doing what they can to reinforce the industry's commitment to protecting our planet for years to come, and we are delighted to recognise those efforts."
Mike added: "Improving the efficiency of homes across the country is crucial in helping reduce our carbon emissions, and the E2020 awards are a fantastic way to recognise the work of installers who are already helping us achieve this. This year's winners should be incredibly proud, and the work they have carried out are shining examples of the commitment to improving an already brilliant industry."