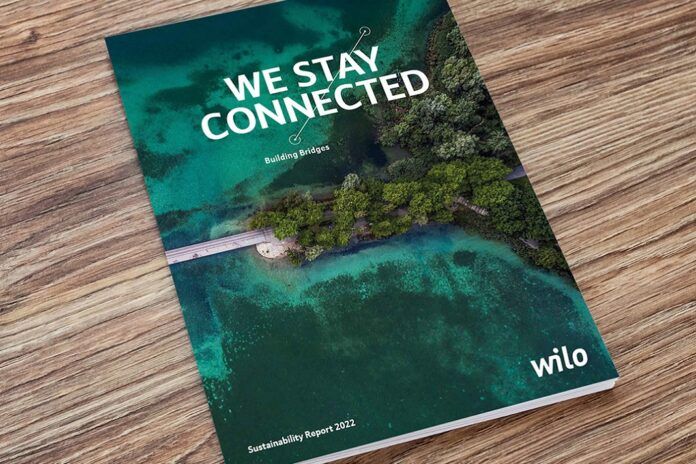 Wilo has set out its plans to achieve net zero carbon after releasing its latest Sustainability Report detailing its business-wide sustainability commitments, which can be downloaded from its website.
Wilo reported 93% annual growth in sustainability in 2022, a statement said.
Underpinning Wilo's sustainability strategy is its commitment to a growth rate of 15% per annum within smart products, building on its 93% net sales growth within smart products and systems in 2022.
In 2020, Wilo Group devised a strategic analysis of Scope 1 and 2 emissions in accordance with the Greenhouse Gas Protocol. As of 2022, combined Scope emissions stand at -36%, the lowest on Wilo record.
Lee Tebbatt, managing director at Wilo UK, said: "The Wilo Group's ongoing commitment to sustainability is a glowing testament to our values and culture.
"With a number of significant landmarks achieved, and ongoing development of our smart pump offering, the report marks sustainability at the top of the Wilo agenda.
"While lowering emissions remains a key focus, we extended our commitments across a much wider scope in 2022, extending into this year and beyond.
"Water sustainability was one of our priorities for the year, with a significant focus on the accessibility and conservation of clean water supply.
"Wilo facilitated access to clean water for 100m people, strategised a 35% annual growth rate in smart water solutions and importantly, set a strict target of 20% reduction in water consumption by 2025."