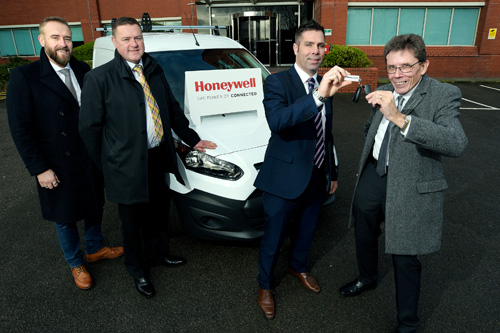 Heating engineer, Eclipse Plumbing and Heating, has won a brand-new Ford Connect van worth £15,000 after being chosen as the Honeywell Rewards grand prize winners.
John Painting, director at Eclipse Plumbing and Heating, said: "It's not every day you win a brand-new van, this will go a long way in the continuing growth of our business."
Andy Mansfield, marketing and communications manager at Honeywell, added: "We understand how hard installers work and the efforts they go to in order to get the job done to the highest standard. The Honeywell Rewards programme is our way of thanking our installers and gives them a chance to win some great prizes, that not only benefit their customers but also make their day-to-day working life easier.