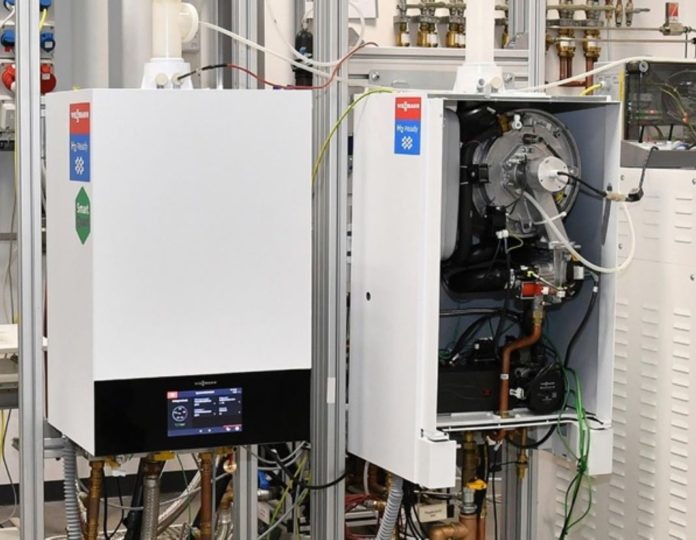 Viessmann shared further details of its 100% H2-ready boiler programme prior to an address by its leader this week.
Max Viessmann, co-CEO Viessmann Group and CEO Viessmann Climate Solutions, is speaking at the Sustainable Innovation Forum 2021 at COP26.
Viessmann hydrogen boiler prototypes are currently running on test beds in the research and development centre at the company's headquarters in Allendorf (Eder) in Germany, a statement said.
The boiler is based on Viessmann's Vitodens boiler, adapted for operation with pure hydrogen. The main modifications include the adaptation of the burner and development of the combustion, flame monitoring and control system.
The first practical deployment will take place in Kaisersesch, Germany, in early 2023 as part of the SmartQuart project, funded by the German Federal Ministry of Economics, a statement added.
"The heating market will play a crucial role in achieving climate targets by 2050. Only by exploiting all technological possibilities can the necessary decarbonisation be achieved. This is why experts see a reliable, secure, affordable and climate-neutral heat supply solution in a sensible energy mix that uses renewable fuels in addition to electricity. 'Green' hydrogen in particular will play a major role in achieving this goal. Its use, especially in existing buildings, is the logical way to make the heat supply climate-neutral. Significant CO2 reductions can also be achieved immediately by using hydrogen for heating," says Graham Russell, managing director, Viessmann UK.