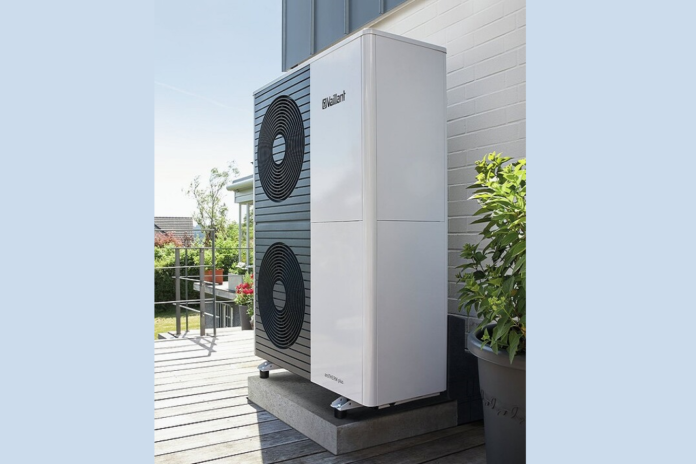 Unitherm Heating Systems has announced its new distributorship with Vaillant Heat Pumps offering the range of equipment from the manufacturer including its latest aroTHERM plus air to water heat pumps.
There was a big demand for plumbing and heating installers to be upskilled in the installation of heat pumps based on expected market growth, the company said.
Unitherm can provide the training, supply of the product with stock held in Unitherm's warehouse and be able to offer an MCS Design and Sign Off service. This would allow non-MCS and MCS installers to concentrate on the installation and hand over the design, paperwork and application for any government grant such as the £5,000 Boiler Upgrade Scheme (BUS), it added.
The new aroTHERM plus uses the natural refrigerant, R290 to achieve higher flow temperatures of up to 75°C, suitable for all applications such as radiators, domestic hot water and underfloor heating which can all be designed and supplied by Unitherm.
Unitherm Heating Systems have also developed a pre-plumbed hot water cylinder to compliment the aroTHERM plus heat pump which will speed up installation time on site. The aroTHERM plus has straightforward wiring connections with only power and communications cables needed to the outdoor heat pump and all internal wiring being fed to Vaillant's Heat Pump Interface which can be mounted on the Unitherm pre-plumb cylinder.
Andy Hooper, managing director at Unitherm, said: "We're delighted to be working alongside Vaillant and to be able to offer its wide range of equipment to installers and specifiers looking to switch to air source heat pumps as we head into a new environment for heating here in the UK.
"Working with Vaillant alongside our other products, gives us the opportunity to offer the right equipment for every heating system – whether in new build developments or in replacement heating systems."