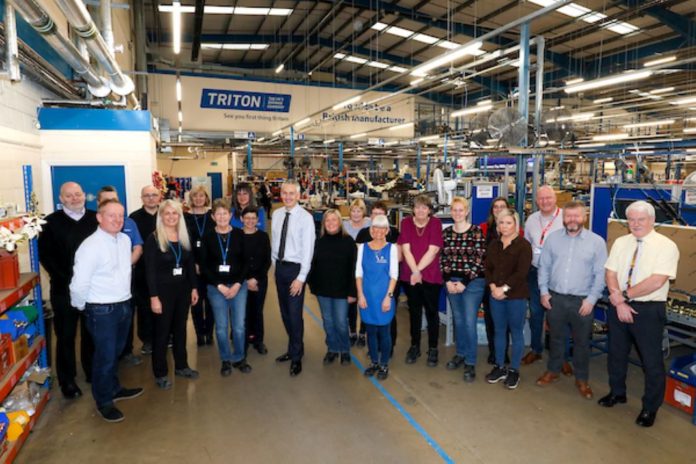 Nuneaton-based manufacturer Triton Showers has honoured 28 of its team members for a collective 725 years' service.
Triton's annual Loyalty Awards was led by managing director David Tutton. Acknowledging long-serving personnel, four employees marked 35 years at the company, while another 10 reached the 30-year milestone.
In addition to this, he commended seven colleagues for 25 years, four for 20 years and three for 10 years of service.
Each was presented with a selection of thank you gifts including a specially engraved pen to mark the occasion.