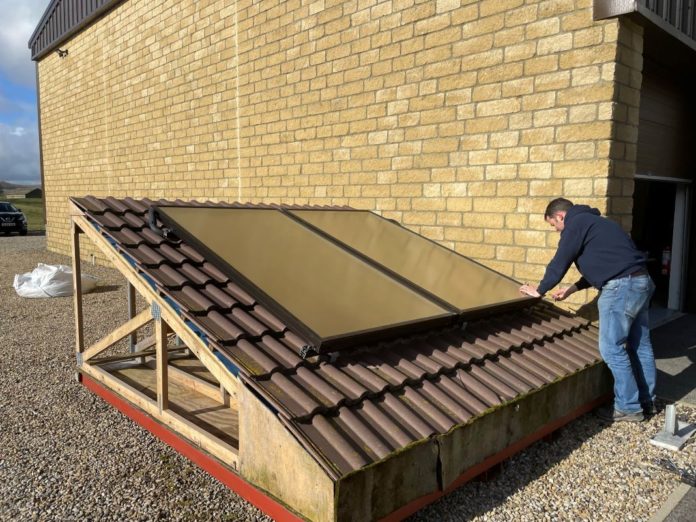 Installers must seek confidence in legislation not short-term green consumer initiative schemes, according to renewable energy training specialist GTEC.
Following the announcement that the Green Homes Grant would close to new applications on 31st March, GTEC Group MD Griff Thomas urged heating installers to "look beyond government consumer initiatives and keep faith in renewable technology as the future of heat in the UK".
"It's disappointing that the Green Homes Grant has fallen short of what was promised but installers who have invested in training should not feel their efforts have been wasted," he said. "Regardless of consumer initiatives, renewables are the future and installers willing to embrace new technology and training as a long-term investment rather than a quick-win will be well placed to prosper in the low-carbon future."
The Green Homes Grant aimed to retrofit 600,000 households with energy efficiency measures and low-carbon heating but has only delivered around 10% of its target, the organisation said.
"Demand for renewable heating installers will not disappear with the Green Homes Grant and we need installers to upskill into low carbon technologies," Griff added. "The Green Homes Grant acted as a springboard for investment in training, paving the way for the RHITSS which has offered funding to existing engineers who want to future-proof their businesses with qualifications and accreditations in heat pumps and solar thermal.
"Decarbonising domestic heat is a mammoth task – way beyond the reach of short-term government initiatives. We know that gas central heating will not meet decarbonisation targets for new homes when the Future Homes Standard is introduced in 2025.  This legislation is a much better indicator of long-term change within the heating industry than the Green Homes Grant and I would urge heating installers to train for the future, not the scheme.
"We can take positives from the Green Homes Grant. Despite its failure to reach its potential, it has reinvigorated public interest in renewables after many wasted years out of the spotlight and shone a light on some of the innovative technologies that will play a significant role in creating the clean, green society we need for future generations."