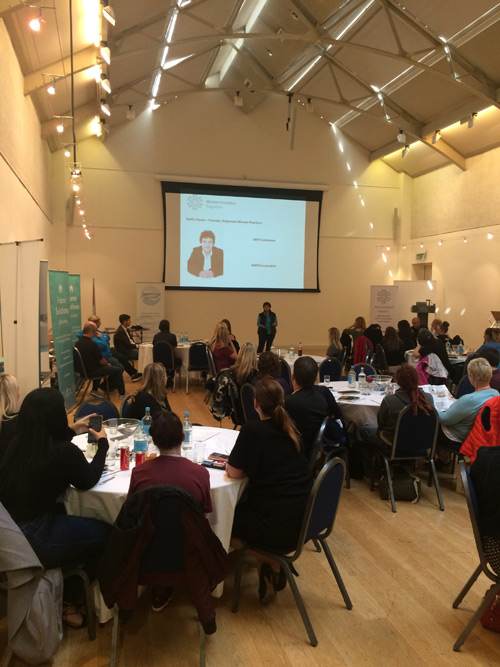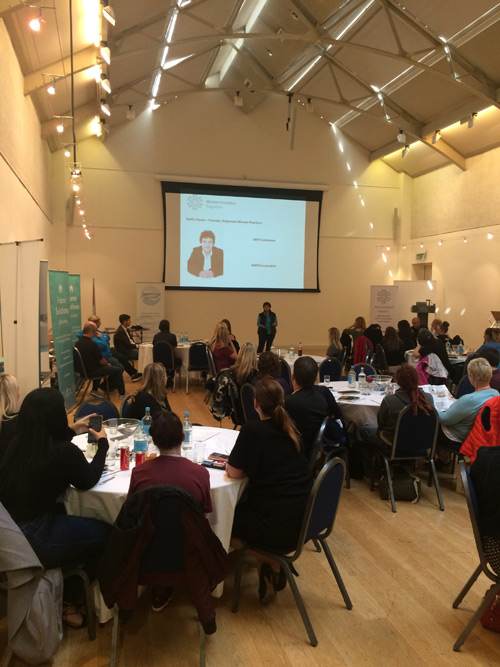 The inaugural Women Installers Together (WIT) Conference took place earlier this month, receiving a positive reception from female installers who travelled to London to attend the very first conference of its kind, designed to celebrate and inspire female installers in the industry.
Hosted by Stopcocks Women Plumbers and supported by a variety of sponsors including leading plastic piping manufacturer Polypipe, the event saw an impressive 93 delegates register to attend.
The day kicked off with a conflict management training session by Jazz Jones, training officer at Polypipe. Jazz gave guests a masterclass in recognising their own conflict management style and dealing with conflict in the workplace positively.
Next up was Katie Beesley, account manager at SLG Marketing, who offered an insight into the importance of branding for female installers to differentiate their services, forge their own personal brand, and in turn build their businesses.
The final session featured headline speaker Hattie Hasan, the founder of Stopcocks Women Plumbers, who gave an inspiring speech about her experiences in the industry and making it as a female installer in a man's world. Hattie revealed that the best piece of advice she ever received was from a technician at the Leeds College of Building, who advised that when faced with a problem you think you can't solve, you should take a step back and look at it as though you've never seen it before. It's advice that Hattie has carried with her ever since, over the course of nearly three decades in the industry.
Hattie also offered her thoughts as to how the industry can keep encouraging and inspiring women to join the profession, stating that female plumbers need to remain visible and support those women trying to get into the industry.
"If it's not unusual to see a woman plumber, it won't be unusual to choose to become a woman plumber. Female professionals in our industry, all of you here, are the ones who will become role models and support the next generation of female installers," Hattie said.
The afternoon saw the drawing of the raffle, in which Joanna and Emma of Able Girl Plumber won a weekend in a luxury cabin fitted with underfloor heating, courtesy of sponsor Polypipe.
Able Girl Plumber offers a range of services, from minor repairs to full bathroom installations, and delegates Joanna and Emma were delighted to win the top prize in the conference draw.
As well as providing a speaker and raffle prize for the conference, Polypipe also offered all attendees free membership to its Registered Installer Network, a nationwide association of professional underfloor heating installers who can benefit from support including lead generation, free website listing, an online quotation tool, and information on new products and events.
Overall, the event was a great success, with many commenting on how inspired they felt following the day's sessions, talks, and networking opportunities. More events are now in discussion for the future – watch this space.