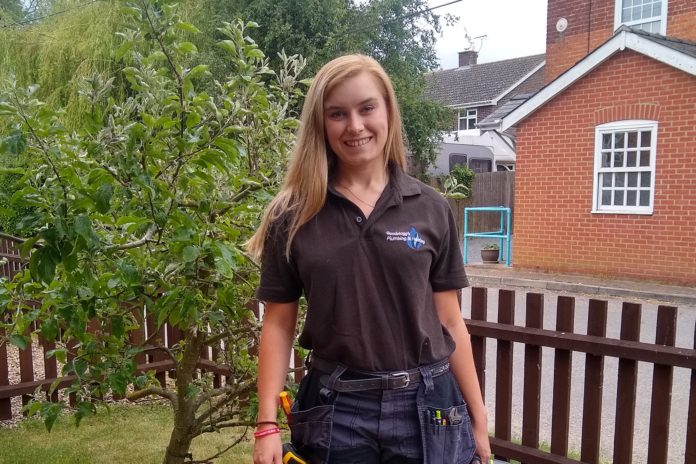 Three plumbing and heating apprentices have been named in the top 10 of the Screwfix Trade Apprentice 2020 Competition.
They include Kyle Hall, Matthew Hill and Isabella Stagg, pictured.
Each will take part in a national trade apprentice final over two days, beginning on 24th June, to crown the 2020 champion. The winner will receive a trade bundle worth £10,000.
Danielle Sweet, Screwfix spokesperson, said: "From over 1,400 entries the 10 finalists have done incredibly well to get this far. Apprenticeships are vital to the construction trade and invaluable to the UK economy. Each year the standard of entries in our competition is exceptional and all the finalists have proven they have a promising career ahead of them."