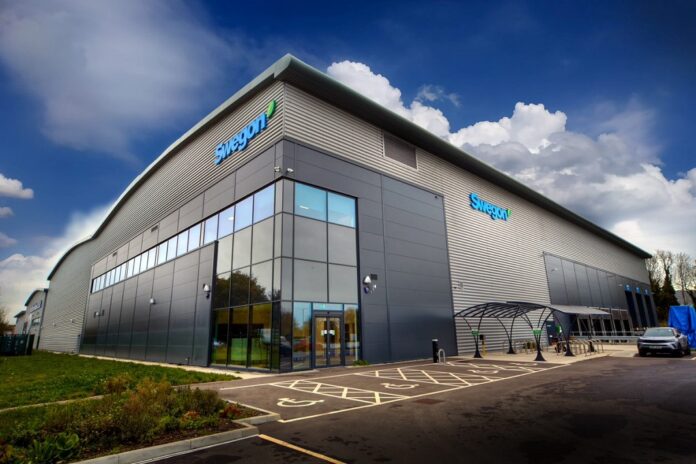 Indoor climate solutions supplier Swegon is moving into its new Vantage Point factory, near Maidstone in Kent.
The new 6,400m2 production facility is set to manufacture products specifically adapted to the local needs of the UK market. The Vantage Point site started production in December 2022, with the migration of manufacturing from Waterloo's traditional facility in nearby Aylesford. The Waterloo employees have moved to the new site, which is in the process of scaling up to full capacity and is due to eventually house up to 160 people.
According to Swegon representatives, the factory includes a range of sustainable features including a solar roof, electric vehicle charging points and the latest energy efficiency measures.
The facility is also set to incorporate a Customer Experience centre where staff and customers can learn about all aspects of Indoor Environment Quality (IEQ), take advantage of onsite training, and view cutting-edge product development facilities.
Robin Vollert, managing director at Swegon, said: "This is a major step change in our production capabilities and great news for our people. We are entering a new modern era for manufacturing while remaining close to one of our most important heartlands in Kent where we have a rich technical heritage.
"We are also practicing what we preach by creating our Customer Experience centre, which will demonstrate best practice and showcase a first-class indoor environment.
"These are exciting times and the latest demonstration of our deep commitment to manufacturing in the UK and Ireland, which are hugely important markets for our global group."