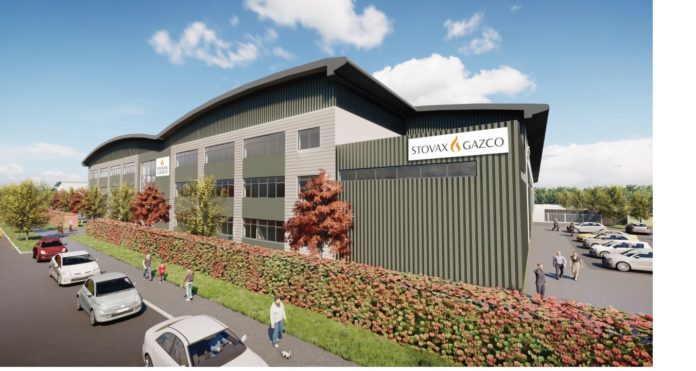 Stove and fireplace manufacturer Stovax & Gazco has secured a lease to relocate to a brand-new purpose-built premises at Skypark, Exeter.
The company has signed a 15-year lease with St Modwen and Devon County Council to occupy a 196,037 sq ft manufacturing unit at the development.
Stovax has been operating for almost 40 years, employing approximately 300 staff locally. Skypark combines industrial, office, and distribution space in one hub.
Alistair Compton, managing director at Stovax & Gazco, said: "We have ambitious plans to continue our history of growth, and to build upon our position as a trusted brand in the premium heating and decorative fireplace market.
"Our new base at Skypark is a fantastic opportunity to achieve this, and crucially allow us to keep our operation in the heart of Exeter and to preserve employment for our longstanding, talented team of staff, whose hard work, expertise and innovative thinking are at the very core of the Stovax & Gazco brand ethos. We're delighted to work in partnership with St. Modwen in meeting our high requirements for a premium, state of the art, sustainable space to facilitate the expansion of our manufacturing and business operations under one roof."
Ian Kingscott, group technical director at Stovax & Gazco, added: "The new facility will allow us to continue to invest in our world-leading Research & Development functions, with high focus given to renewable energy heating sources such as electric and hydrogen, all of which are part of our NIBE parent company's ongoing vision and commitment to sustainability and environmental responsibility."