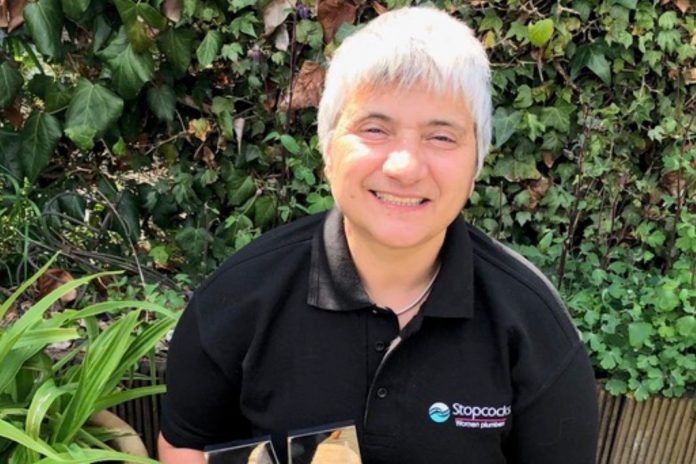 Stopcocks Women Plumbers and Register of Tradeswomen were the winners of the Advocating Inclusivity Award at the North West's first Homebuilder Awards last week.
On Thursday June 9th, a glittering evening event took place at Manchester's character venue, The Albert Hall, with Jenny Powell as MC.
All other awards were for excellence in housing developments throughout the region but the tradeswomen's organisations were described by everyone as worthy winners of the Advocating Inclusivity category.
Stopcocks Women Plumbers' whose founder Hattie Hasan received an MBE in 2020 is a multi-award winner after a 30-year presence, now as a Business Incubator for women plumbers, and a mouthpiece for women in skilled trades through their annual Women Installers Together event.
The award recognised the work of Stopcocks over three decades, providing support for women plumbers and heating engineers and of RTW's innovative initiatives to support survivors of abuse as they empower themselves through training in skilled trades.
Hattie Hasan, MBE founder of Stopcocks and RTW, said: "It's great when you're just getting on quietly with something you're passionate about, and its importance and impact is recognised like this. You never know who's watching!"