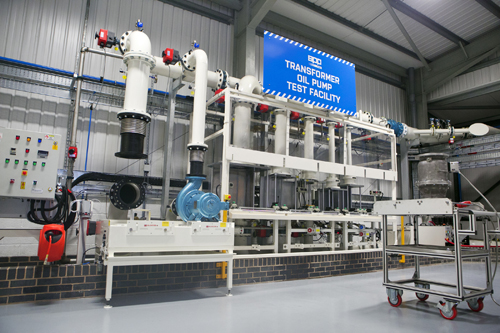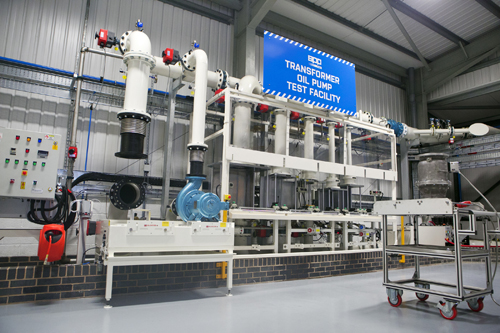 SPP Pumps, manufacturer of centrifugal pumps and systems, has opened a brand new transformer oil manufacturing and testing facility at its Gloucestershire base.
The new 290 m2 unit in Coleford, will be semi-automated and showcase the very latest in lean manufacturing methods to offer customers optimum savings in both lead time and value for money. With a streamlined process that takes parts right from washing through to automation and testing in less than an hour, compared to up to 24 hours previously, SPP is leading the way in transformer oil pumps.
George Wright, business manager of the division, said he believes that the company is raising the bar as far as manufacturing facilities are concerned. "This is a thoroughly modern, state-of-the-art facility. It will take us forward into the future and cement our position as a leading manufacturer in this sector. The plant is set up to be super-efficient, giving maximum value to customers. It enables us to give the best accuracy, the best capacity and the best expertise, where it really matters," he said.
Pumping transformer oil demands the highest standards of durability, efficiency and reliability in a pump that needs to cope with 24/7 operation, pumping high temperature oil often in harsh environments. The pumps are designed typically for electric locomotive rolling stock and power distribution applications.
Transformer oil pumps play a crucial role in the distribution of power and as such, SPP has been a pioneer in testing methods, George Wright, added: "Testing is a critical part of the production process, and with our test methods exceeding European legislation standards, we are confident we will give customers both here and abroad a real advantage. We want people to know SPP is growing ever stronger and will be pushing even harder across our whole portfolio."