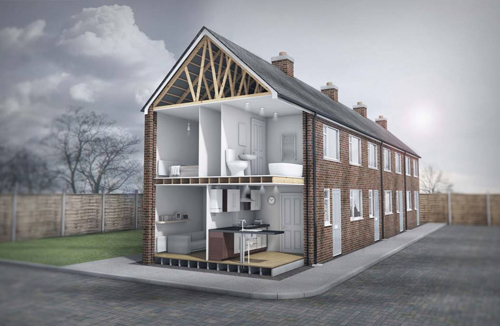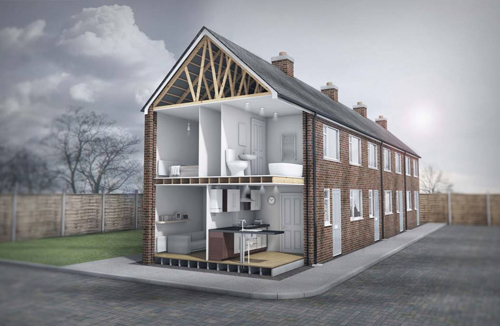 Homeowners and landlords across the UK are being offered a helping hand to help get their properties prepared for a winter chill as the nation gears up for a bitterly cold start to 2016.
With forecasters at the Met Office expecting more icy and wintry conditions, HomeServe's Seasonal House offers a range of free tips to help prepare their house for winter, giving guidance on everything from draught proofing windows and doors and bleeding radiators to making sure water pipes are protected from freezing and bursting.
Simple tips on bleeding radiators include turning off the central heating to prevent more air entering the system; preparing the areas around radiators to avoid spills, and tips on using bleed keys and valves to avoid scalding. A handy step-by-step video guide is also available for people to view.
The Seasonal House offers a range of useful content and pinpoints how homeowners and landlords can help make homes more energy efficient and spot potential problems to ensure they don't lead to potentially expensive repairs later.
John Greaves, HomeServe's brand director, said: "Winter can really take its toll on our homes, and sometimes even taking a few simple measures can really help to look after your home during freezing and snowy conditions.
"We like to make things easier for our customers and that's why we created our online Seasonal House, which is packed with hints and tips about preparing your home for potential cold snaps such as how to bleed your radiators and draught-proofing your home."
All of the winter home tips are presented in an interactive graphic, which users can navigate for information by clicking on "heat spots" where issues around the home could be most likely to occur.
"We all love to come home to a nice warm home in the colder, winter months, however, we know from helping our customers 24-7 that this is when our homes are often working at their hardest to keep it that way, said HomeServe engineer, Kevin Marchesi.
"We are seeing an additional strain on homes which can lead to burst pipes, boiler breakdowns and other similar disruptions. When our customers need us, we are there but we'd also encourage them to take a look at the tips on our Seasonal House to help take care of their homes this winter."