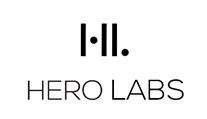 Tech start-up Hero Lab has launched what it says is the UK's first smart leak defence system, Sonic, to help protect against water leaks in UK homes and properties.
Headquartered in London, the company has ambitious plans to install into thousands of properties in the UK in next two years – with a focus on "mass-affluent consumers".
Every day, over 3bn litres of clean drinking water escapes from faulty pipes in the UK alone, it reported.
Sonic was described as a smart leak defence system that combats leaks in real time, using ultrasonic technology to monitor water use and then spot anything unusual using AI algorithms – from a slow dripping tap to a burst water pipe. It sends an alert via the Sonic app to automatically shut off the water supply and prevent a water leak.
It was, Hero Labs said, the UK's first battery-powered leak defence system and works with radio technology that could penetrate as many as eight concrete floors.